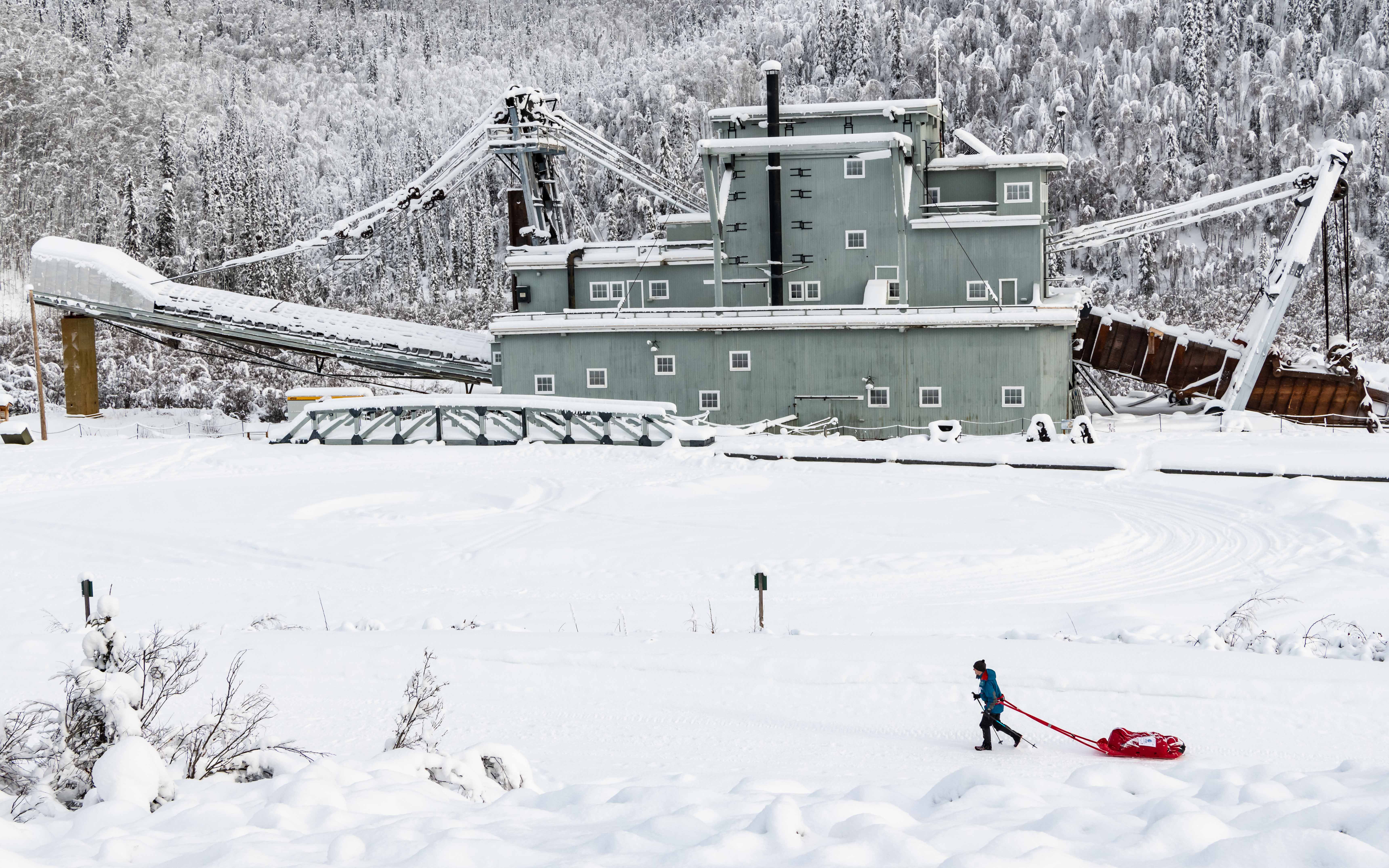 Today at 17:18 local time Thierry Corbarieu from France crossed the finish line in Dawson City, thus placing first in our 430 mile race. Thierry was moving very fast and impressed us all with his great strategy and capability to stick to his plan. He managed to handle all challenges equally well – the cold, rough trails, fresh snow – nothing slowed him down. Congratulations!
Already yesterday Ahmad Fathi Junaidi from Brunei Darussalam finished 3rd in our 300 mile race.  Ahmad did extremely well, especially considering he is from such a warm country. However, he did get a bit of frostbite on the tip of one of his thumbs on the very last leg of the race. Luckily it was not very bad and after a quick visit to see a doctor he got the okay to travel back home today as he had planned.
We closed the Pelly Farm checkpoint and now have crew in Scroggie Creek, Indian River and Dawson City. All athletes still in the 430 mile race are doing fine.
Next in Dawson City should be Christof Teuscher from the USA.