About us
A lot of the people involved in helping with the race are not shown above. I will try to include all the ones who help out on a regular basis. That way you get to know more crew up front. I also want to thank everybody who has ever been involved for the great effort. This race would be impossible with out you guys! We look forward to meeting you all at one of our checkpoints or out on the trail!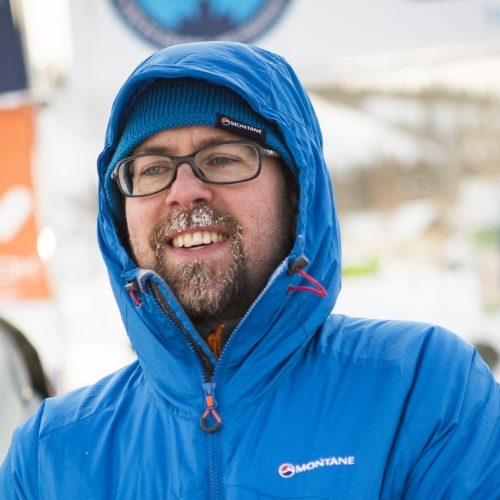 Yes, that's me. Luckily Race Directors get to have some of the fun, too. But they also get to go into a nice warm place again when they feel like it.
Until the end of 2002 in my regular job I worked for TUI AG which is one of the world's leading companies in the tourism industry. I had to handle a variety of different projects, e.g. implementation of the new Masterbrand in the retail organisation, Sponsorship and Innovation Management.
After having been running marathons for a couple of years, I got into adventure racing. I have enjoyed this so much thatI have decided to use the knowledge which I have acquired through my job and combine it with my love for adventure and sports. This way the GREAT OUTDOORS was born. Since January 2003 I am able to work on the GREAT OUTDOORS full time. In doing so, I am fulfilling myself a dream. And it is my goal to help you do the same thing. Just in a slightly different way, I guess. I want you to be able to participate in the world's coldest and toughest human-powered winter ultra, the YUKON ARCTIC ULTRA.
People will think that you are absolutely crazy if you decide to do this. The way I look at it, people who have never faced such a challenge are a lot crazier. Those of you who have done similar races previously know what I am talking about. The feeling of finishing such a race won't be that new to you any more. However, for you it will be a new and exciting challenge and an event you won't want to miss.
See you in the Yukon.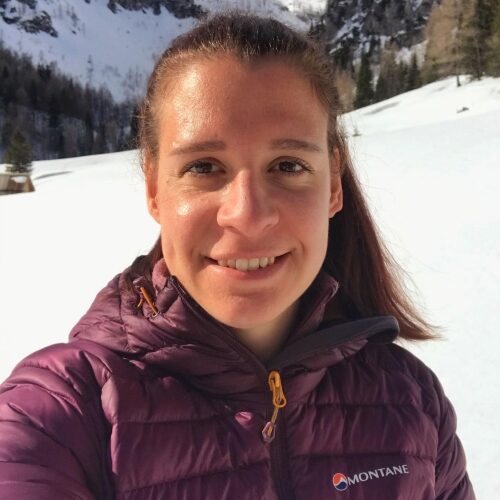 Anya or as people like to call her, the "machine" was born and raised in Slovenia. At the beginning of her twenties she moved to the UK in a search of an adventure. It was supposed to be just a year abroad but she has been there ever since. As a general nurse she spent lots of time in hospitals which she later combined with her second "love", the great outdoors. She is always on the move, and since she really enjoys travelling it's hard to find her in one place for too long. Anya joined the MYAU family as a medical volunteer a few years ago and got blown away with the whole experience and the Canadian wilderness. So, she has been coming back ever since.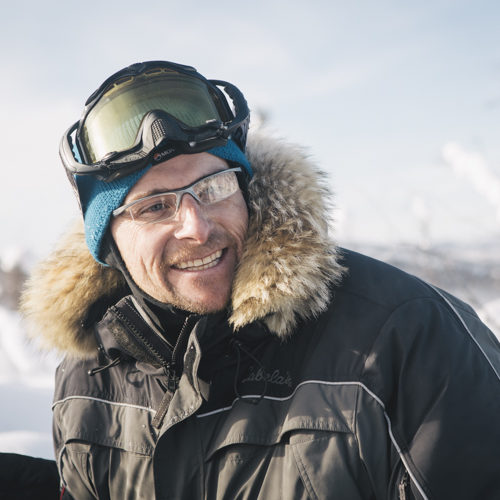 I am a father of 2 beautiful and talented daughters, all of my spare time is spent with my family and friends enjoying the Yukon back yard. I am up for pretty much any adventure as long as there is solid trustworthy company, some risk and challenge involved. I look forward to being a part of your MYAU experience, see you on the trail.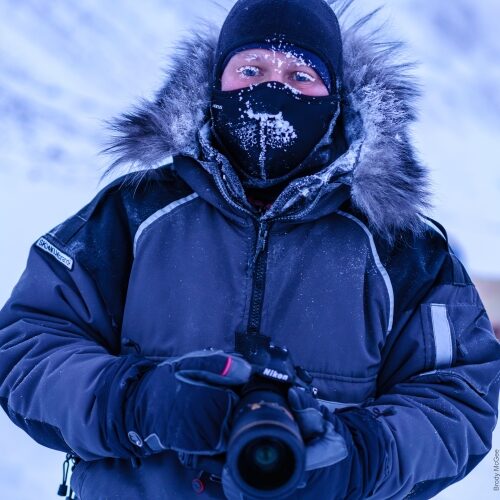 Mark Kelly is an award-winning photographer based in Whitehorse, Yukon, Canada. He received a Kodak Instamatic 110 camera on his 8th birthday and has not stopped clicking since. His passion for photography has led him around the world to photograph inspiring people, places and landscapes.
In recent years Mark has found his way back to outdoor pursuits and adventure-based photography. He is the official photographer for the Montane Yukon Arctic Ultra and shoots for other adventure races around the North. Mark's work is published by notable media including The Canadian Press, CBC, EnRoute, the Globe and Mail, Geist, Maclean's, PostMedia, Red Bull, Up Here Magazine, and Yukon North of Ordinary.
Mark's work can be found on his website depthoffield.ca and you can of course follow him on social media.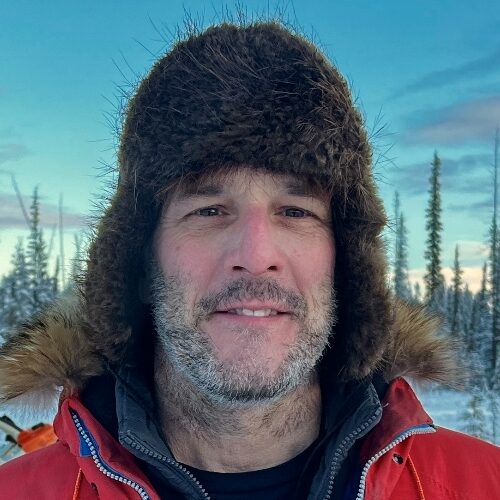 Hendrik loves spending time in the quiet and solitude of the Yukon's wilderness. His favourite pastime is exploring the great outdoors on his skidoo while simultaneously getting firewood to keep his family of four warm and cozy at home.
He's a Jack of all trades who is passionate about building cabins and everything wood. If he's not busy working as a contractor he's welcoming guests at his little family cabin rental business MarshLakeCabins.com.
In his former life in Germany Hendrik was a paramedic for many years, so he enjoys bringing his knowledge plus skidoo out on the trail to support the MYAU athletes.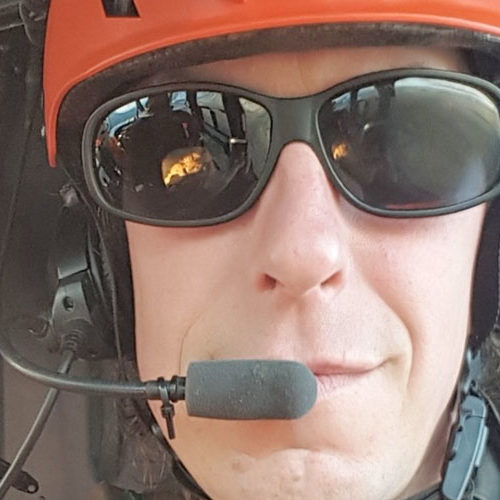 Robert moved to the Yukon in 2009 from Germany and has spent as much time as possible since then in the great outdoors. As a wilderness tour guide he has had the opportunity to see many beautiful Yukon places and rivers. He is a returning volunteer for the Yukon Quest and part of Yukon Search and Rescue. Loving the winters here in the Yukon his favourites are snow covered trails and the quietness of a aurora filled night.
Robert helps with checkpoint set-up, Scroggie Creek CP and there is a good chance you will see him out on the trail.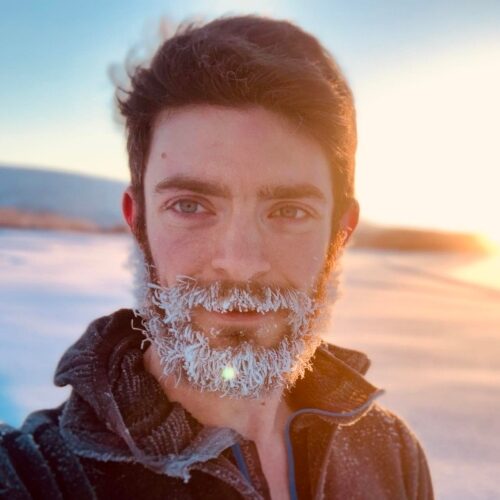 Callum grew up with a passion for people, cultures, and the outdoors. The MYAU was the perfect combination where all of these could thrive. Throw in a deep desire to capture every moment as it happens, and add a sprinkling of competitivity, then you can see how Callum's role in the race evolved to include social media.
With a background in outdoor clothing and equipment, and his love of all things tech, many athletes' first contact with Callum is often the gear check! Callum has been involved in the race since 2019, when he helped two other volunteers to source their cold weather clothing, and now helps both in the Yukon's MYAU and Lapland's MLAU.
Once the races starts, whether Callum is checking in on athletes, helping to set up checkpoints, or trialling the cold temperatures by going for a short run, you know he'll be enjoying every minute of it.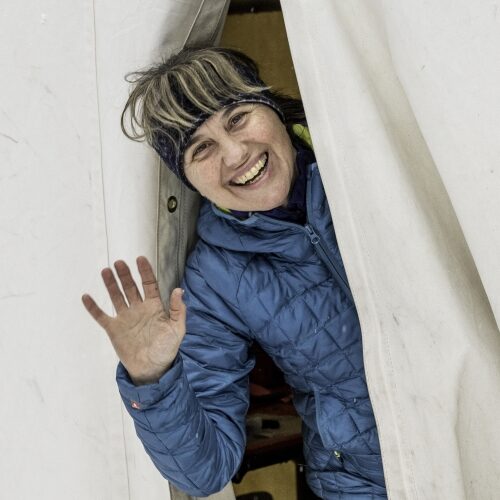 Pamela works as a Senior Park Ranger for Yukon Parks and is happiest being outside when she can call a tent her home. She has been a mainstay at the Dog Grave Lake Checkpoint for several years and took over as Checkpoint Manager in 2022. Building on her knowledge and experience of the backcountry gained in a variety of settings, near and far from the Yukon, along with the experience of being a racer in the Ultra several times, Pamela was an excellent instructor for the mandatory pre-race course for a number of years and helped prepare many of the racers who have undertaken this great adventure. Pamela and her team look forward to delivering great service to the racers as they reach Dog Grave Lake checkpoint.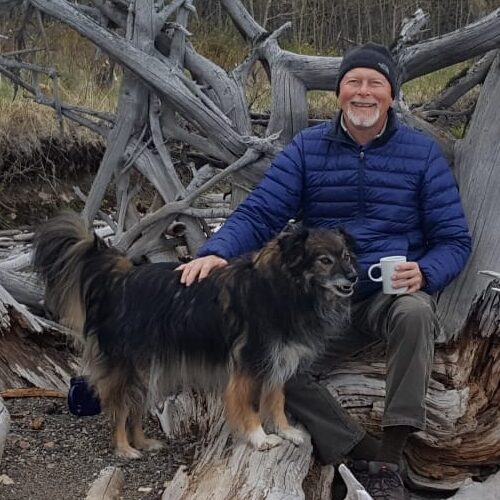 Eric is an avid outdoorsman and loves being out in the wilderness in every season. He has hiked and climbed in British Columbia, Nepal, Papua New Guinea, Canada and New Zealand. With years of experience in the arctic and the Yukon, Eric started out helping with the Ultra behind the scenes hauling gear, moving volunteers and helping set up the Dog Grave Lake checkpoint. He took a more active role in 2022, helping to manage the Dog Grave Lake Checkpoint.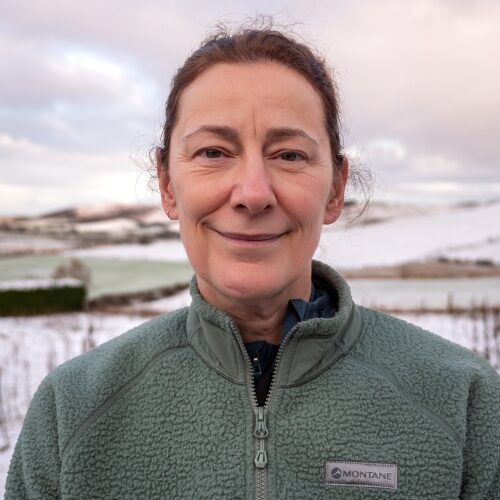 Samantha is am an emergency medicine consultant in Glasgow, Scotland where she has lived for the last 30 years. Her work in the emergency department is quite an adventure itself but what she really enjoys is running and walking around the local hills whenever she can. She has completed long distance trails in Europe, Nepal, North and South America. Samantha looks forward to keeping all athletes healthy and safe during their race.