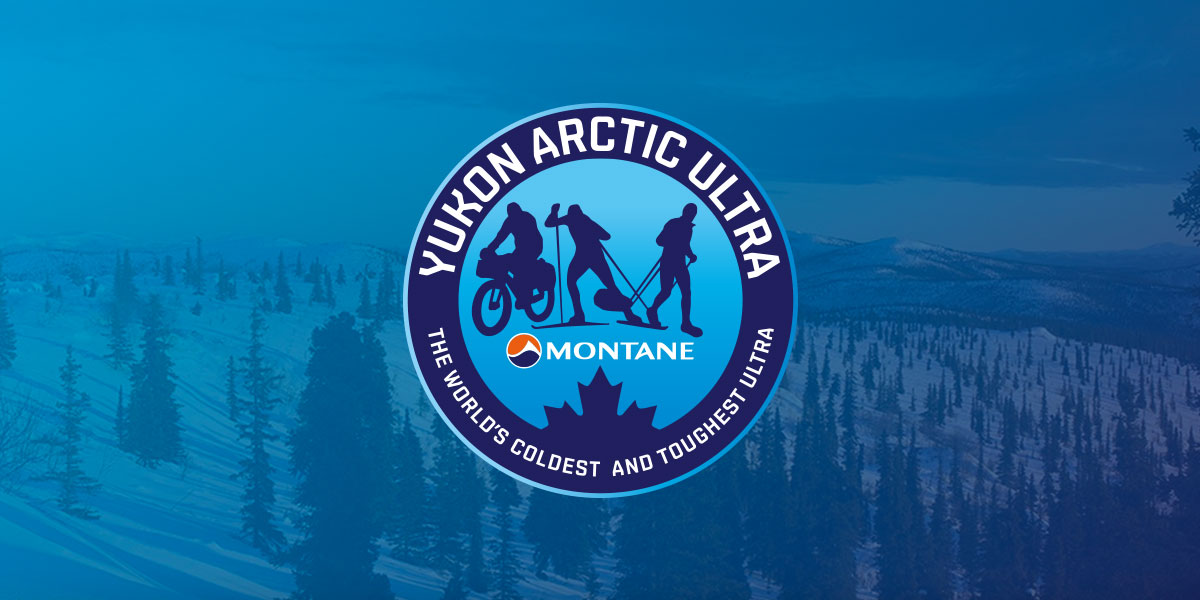 Not much longer now. Feb. 4th at 10:30 AM this year's Montane Yukon Arctic Ultra will start. So far things are looking good. It is a bit warm and that does affect the trail conditions. However, it looks like it will not result in us having to change the start area. And since the forecast is for cooler temperatures again, we should be fine.
Gary has been out today for a first run of marking to Rivendell Farm. Stewart, Jo, Mike, Jessica and Robert Siefke were at Dog Grave Lake setting up that remote checkpoint. Snow on the trail there is very low in places and there is overflow.
Diane is preparing all other checkpoints and items which will be handed out to the athlete soon. Thank you Julie Pritchard for helping with this today!
So, it's all falling into place. The athletes who already are here enjoy the relatively mild weather, training, shopping and relaxing before their great adventure. Anyone who is on their way or leaving for Whitehorse shortly I want to wish a safe journey!
Schedule
There are no changes planned to the schedule:
February 1st, 2016
17:00 – 18:00 Hand-Out of the rental gear, Coast High Country Inn. If you can't be there during that time please leave a message for me at the front desk of the hotel or contact me beforehand and we will arrange for a different time.
February 2nd, 2016
12:30 – 15:00 First part of the YAU training course (indoor) – for signed up athletes only, Coast High Country Inn
17:00 – 21:00 Second part of the YAU training course, trails near Whitehorse, meeting point in front of the Coast High Country Inn; again, only for athletes who signed up for the training course
February 3rd, 2016
08:00 – 09:00 De-brief of the training course, Coast High Country Inn
09:00 – 10:30 Official trail briefing and hand-out of SPOT units for ALL athletes, Coast High Country Inn 11:30 – 14:00 Gear check for all participants who did not participate in the training course, hand-in of any missing paper work, hand-out of maps, race bibs, Coast High Country Inn
15:00 – 16:00 Briefing for volunteers, Coast High Country Inn
from 17:00 Pre-race dinner for all athletes and volunteers, Coast High Country Inn
February 4th, 2016
10:30 Start of the Yukon Arctic Ultra 2016, Shipyard's Park, Whitehorse
Paperwork in a race like this is important. So, I urge all participants to help us with this. When you come pick-up your maps, race bibs, etc. on Feb. 3rd from 11:30 to 14:00 please make sure you take the originals of all your paperwork with you. Unless you already sent the originals to me in Germany.
You will also be asked to sign the so called CARA waiver. This is a waiver from the Canadian Adventure Racing Association a necessary part in order for us to get insurance for the race. All waivers also must be signed by a witness.
Training Course
If you have not signed up for the training course but would like to do it, please let me know asap. Otherwise, participation is not possible. If you participate I recommend you already in the morning prepare the kit you want to take along for the outdoor session. You do have from 15:00 to 17:00 to finalise your packing. But every year we have one or two participants who struggle to make it by 17:00. If you already did most of the packing before, you will be less stressed.
You do not need to take all your kit. I will check stove lighting, sleeping system and that you can build a wood fire. Of course you need a headlamp and the right clothing.
Food
I have not been approached by anyone requiring vegetarian food. So, I assume that any vegetarians will have extra food as most of the checkpoint meals do contain meat.
Also, please keep in mind that for Dog Grave Lake you will need an expedition meal. We will serve soup upon your arrival. Just so that you get something warm into you. But that will not be enough.
In general, please keep in mind to eat and hydrate well. It will help you avoiding exhaustion, hypothermia and frostbite.
If you have any food allergies, make sure to ask about the respective meals. And take extra expedition meals or other food just in case.
Frostbite
I would like to remind all athletes that frostbite does result in disqualification. And even though right now we do not expect extreme temperatures, it does not have to be – 40 degrees C to get frostbite.
Medical Support
I also want to make everyone aware that our medical team is happy to help with any questions, looking at sore feet, etc. But they are not there to treat every little blister. They will give you advice and also help with bad blisters but we ask you to provide the necessary dressing yourself. Furthermore, they will not hand out painkillers to people continuing to run, xc-ski or bike. The medicine the team has is mainly for people who end their race and e.g. need a painkiller to make an evacuation by ski-doo more comfortable.
Possible delay of SPOTs
There is a chance we will not be handing out the SPOTs at the race briefing. I will only know then. Should that happen we will aim for distributing them at the pre-race dinner.
Please remember everything about the SPOTs that had been written in previous news updates (e.g. 911 button can only be pushed in a life threatening situation!). Also, do not forget to buy the right batteries.
Anybody using the deLorme inReach, I need the URL of your shared map. Please email as soon as possible.
For all those using a private SPOT, my cell phone for receiving SPOT text messages is 1-867-332-0698.
Trail briefing for marathon participants
Marathon participants have to attend the briefing Feb. 3rd at 09:00. However, they do not have to attend all of the briefing. We will deal with the marathon first and then any athletes participating in this distance may leave.
Transfers for marathoners
Any marathon runners not requiring a transfer from the finish to Whitehorse please let me know by Monday if possible.
Drop Bags
Drop bags can be handed in after the pre-race dinner until about 22:00. You can also take the drop bags with you to the dinner. Room for handing the bags in is the same we use for the dinner.
Please keep in mind that your drop bags
should be robust (no plastic bags)
clearly labelled with your name, bib number AND checkpoint; make sure the label(s) can't come off
not too bulky (no suitcases or large bags/backpacks please …)
will be exposed to freezing cold temperatures
should not contain anything that can break (camera, phone, etc.)
will not travel north, i.e. a drop bag from Breaburn will not be available in Carmacks or Pelly Crossing
You can deposit things in your drop bags that you do not want to take with you anymore. As long as it is not something mandatory.
Marathoners can give us a drop bag for Rivendell Farm.
Please keep checking the news for updates!