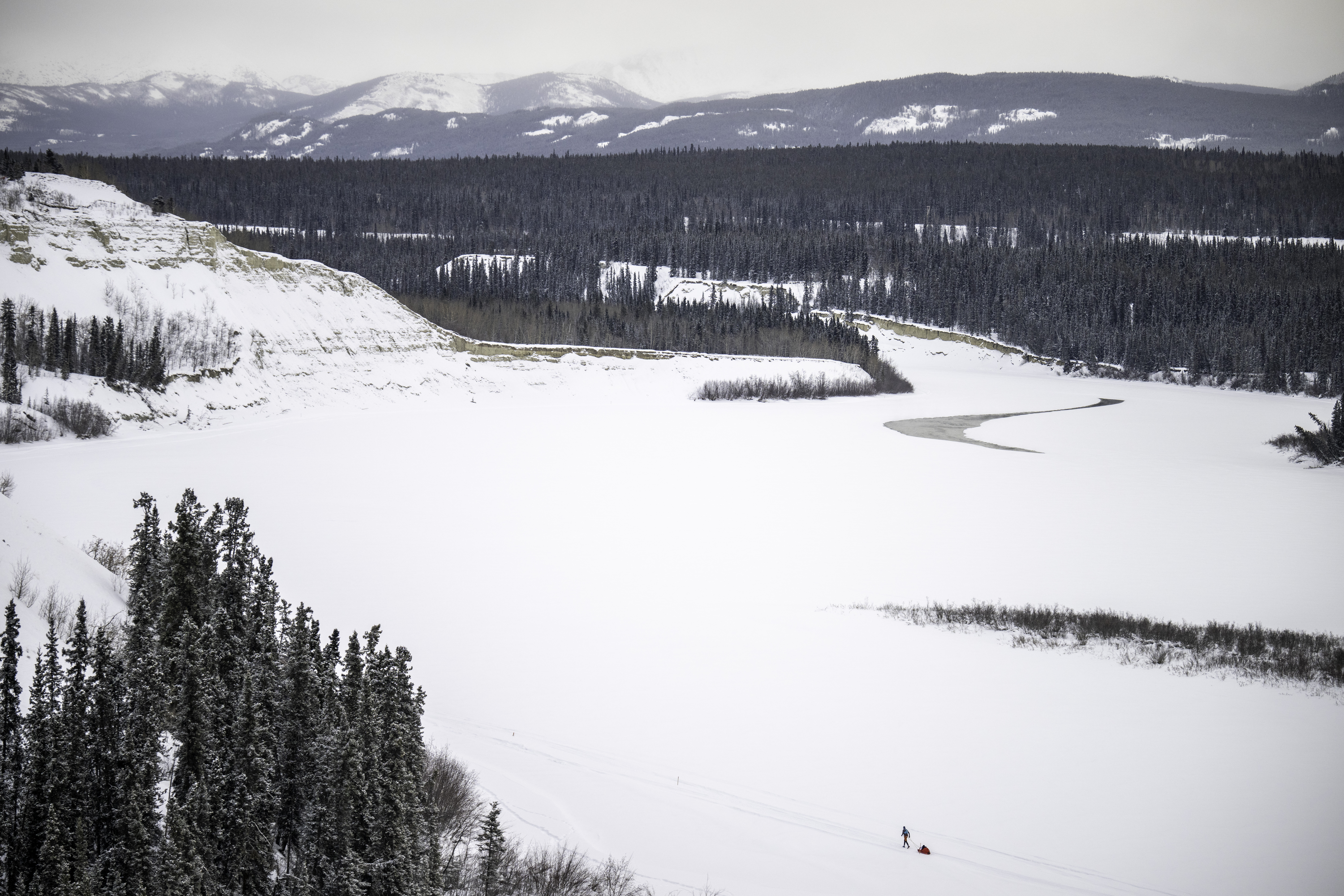 Copyright: MarkKellyPhotography.ca
Not much longer now! The most recent Yukon cold spell was a reminder just how extreme things can get during the Montane Yukon Arctic Ultra. It's dangerous under any circumstances but when tempertures reach the – 40°C or even lower, any mistake can be fatal. Athletes in our race know this but a reminder every once in a while does not hurt. It's also important to note that anybody can get in trouble, even the most experienced participants. Obviously, the raw and challenging wilderness is also a big part of why we are all drawn to the Yukon and challenges like this. It makes us feel alive and – even tough the MYAU is exhausting – it recharges our batteries.
For 2023 we have a great group of athletes who will take off on February 4th at 10:30 AM at Shipyard's Park in Whitehorse. Provided there are no cancellations, 9 of them are in the marathon, 13 will do the 100 miles, 7 will do the 300 miles and a total of 26 athletes will attempt to finish the 430 mile race that goes all the way to Dawson City. A total of 12 nations will be represented. The youngest is 24 and the oldest participant is 66 years. Many are MYAU veterans but there are also plenty of people having a go at it for the first time.
As always Trackleaders.com will provide the tracking service via SPOT devices. Each ultra distance athlete gets a tracker and this will allow you and us to follow their progress on the trail via an embedded map on our website's landing page. In case you are not familiar with this kind of "tracking", beware, it can be addictive! A big plus for safety, these devices also allow athletes to send us different types of messages, i.e. "Help", "I am okay", "I am resting" and "911". It's important to know that a SPOT can fail – like anything that runs with batteries. That's why athletes need to have a lot of kit with them and also to have the skills needed for survival in difficult situations. We will always try to exchange a SPOT if it does not work but the Yukon has got some very remote areas. So, dealing with this kind of an issue can take time.
Other ways to follow the MYAU are news on our website, our facebook group and instagram. Facebook and instagram will be more frequent.
Photography
A sports event like ours would only be half the fun if it weren't for people who can catch the many great moments via photography. We are lucky and super happy that Mark Kelly will once again take on this role for us. Having been with us many years now he knows when and where to go in order to get the best possible results. Also, Mark is fully selfsufficient on the trail. He is equipped to head out onto the trail on his own which makes things very easy from an organiser's point of view. Last but not least, Mark usually has got his drone with him and it's this birdseye view that is so great to see just how vast and beautiful the Yukon is. We will try to have a daily dose of Mark's photos on our website, facebook group and instagram page. Athletes can order photo packages from Mark and we ask any media interested in our race photography to approach us. We are more than happy to help.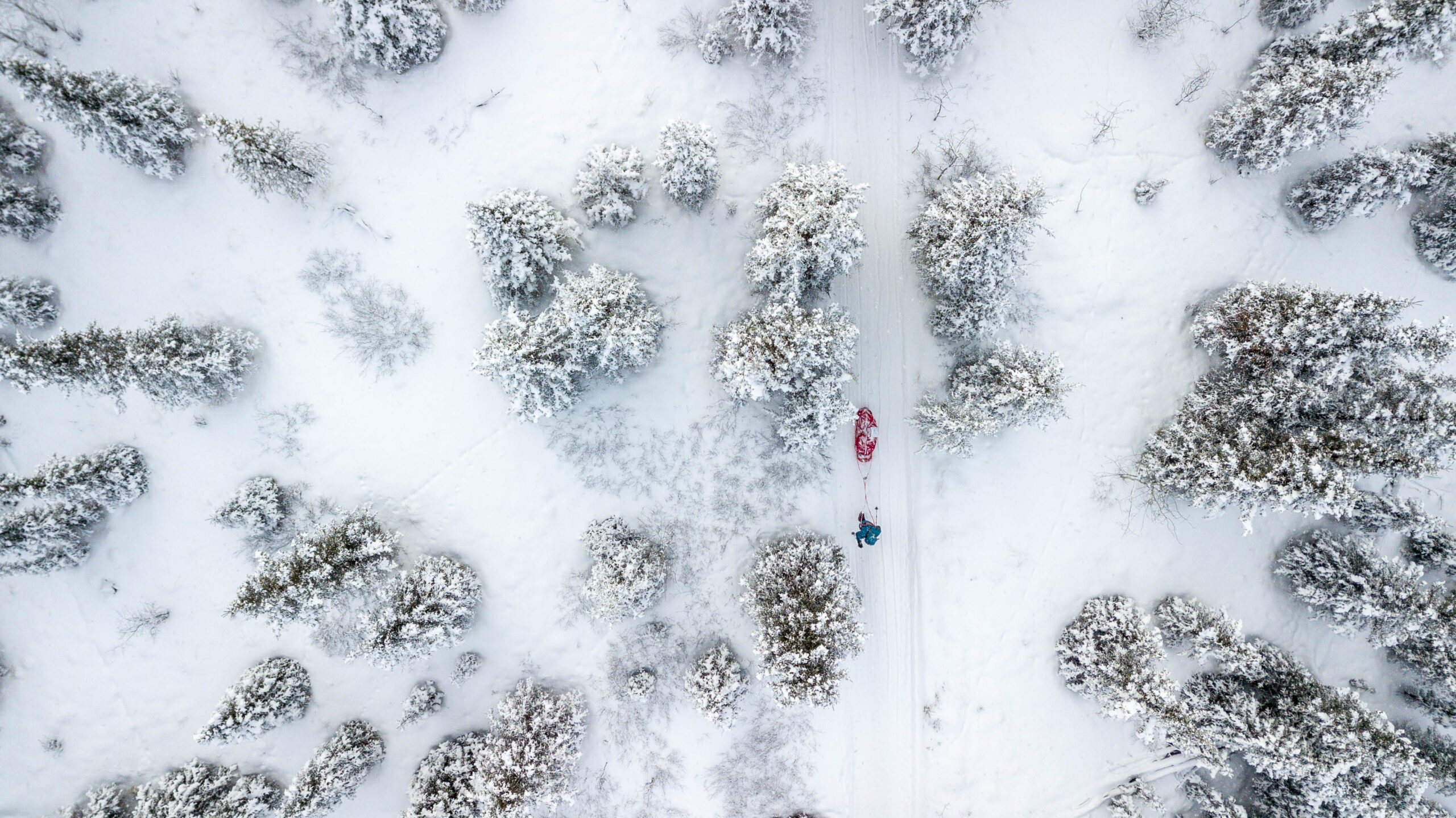 Getting to know Montane
It's not often that brands support an event for as long as Montane now has been supporting the Yukon Arctic Ultra. They have been with us almost from the beginning! At the time I was looking for a company that makes clothing that can handle all the challenges that our athletes and crew face. Montane was the answer. The rest is history. To this day Montane makes superb clothing for people who are active in the winter – from a regular cold day to the absolute extreme. Their season's campaign is "find your unknown" and if you like ultra races and places like the Yukon you will understand it right away:
Thank you Montane for all these years of being involved and thank you for being with us in 2023!
News from the Yukon Quest
It will be an interesting year for our co-operation with the Yukon Quest. As always we will be on the trail that the Canadian Rangers break for this amazing sleddog race. What's new in 2023 is the timing. Initially, there was going to be more time between our start and the start of the Yukon Quest. Then the Quest had to make a change and they will start on February 11th, one week after us. So, for the first time ever, there is a good chance that, North of Pelly Farm, the leading mushers will catch up to us. We are all confident that this will work out just fine. Because of the timing MYAU is co-operating with the Quest on checkpoints like Scroggie Creek and Dawson City and we have been in close contact over the last few months co-ordinating. Good luck to all the Quest crew and of course the mushers and their dogs!
Happy New Year!
Last but not least, to all of you – the big MYAU family and all those following our adventure – HAPPY NEW YEAR!