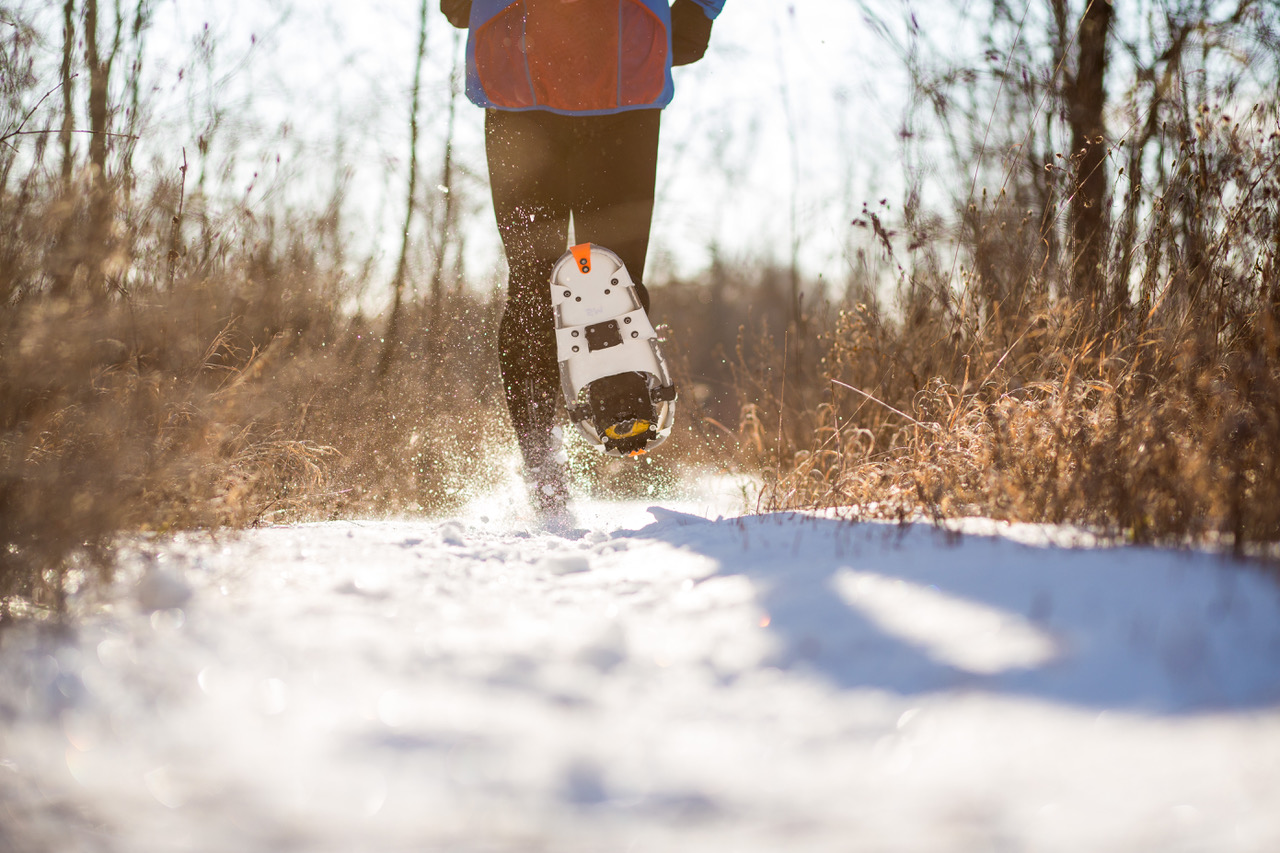 From 2024 onwards our rental snowshoes are from Dion Snowshoes. They produce the only truly modular snowshoe on the market.
Frame + Binding + Cleat = Performance. The difference? Dion offer their snowshoes as separate components, which allows you to build the right system for your needs. Just pick the Frame you want, then the Cleat, then the Binding – they'll fully assemble and ship it to you!
Dion snowshoes are tough, lightweight and adaptable to a wide variety of terrain and conditions. The modular design allows you to create the perfect combination of performance and durability for your individual needs.
The 121 Frame is their flagship model featuring an energy return hinge that allows for a smooth and efficient running stride. When paired with the Secure Fit Binding and Deep Cleat, this system is their most popular setup with it being lightweight, versatile and a durable choice for snowshoe running. It is also the combination we are renting out to MYAU athletes who are not bringing snowshoes to the race.
If you would like to buy a pair, Dion Snowshoes are available for purchase in the USA from their Head Office at DionNevitrek.com. For Canadian orders, or to inquire about International Shipping options, please go to HealthandAdventure.com.