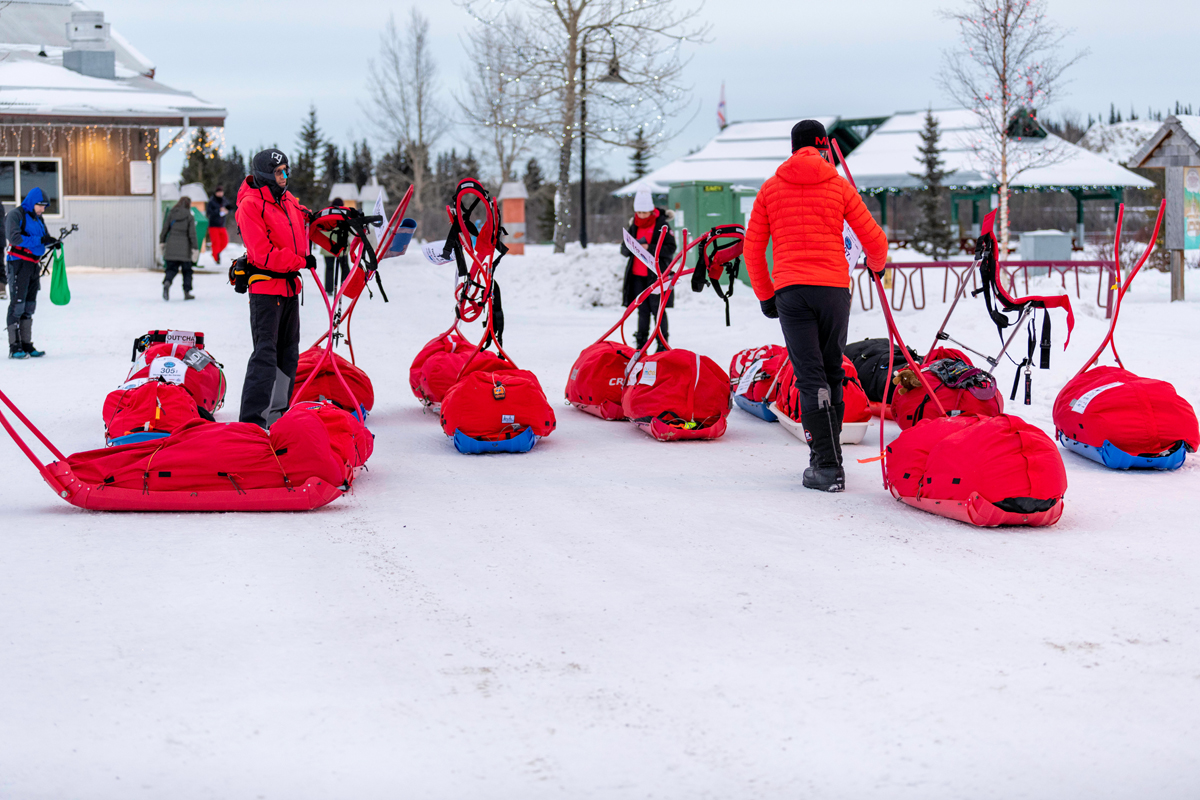 I want to share with you some learnings from the Montane Yukon Arctic Ultra 2020. Hopefully, these will help those of you planning on signing up for 2021 – both rookies and those coming back for unfinished business:
It is very difficult to get it all right when you do a race like the MYAU for the first time. Yes, there have been athletes who managed to finish the 300 mile race on their first attempt. So, it's not impossible. However, statistics show us that it is not likely. Seeing higher finisher rates in the 430 mile race, where participants bring with them more experience, is also proof of it. Doing a training course will help you stay out of serious trouble and definitely increases your chances to finish but you will still learn important lessons that only the race can teach you. It does not mean that I will say "no" to someone who wants to go straight to the 300 but my recommendation would always be that you try the 100 mile race first. Or do a similar distance in another extreme winter event before you come to the Yukon with the 300 or 430 mile race as your goal.
Talking about the word "race" … the MYAU does consider itself a race but if you are new to this type of winter challenge, keep in mind that it is much more than a regular ultra-running event. It is more an expedition and requires significant outdoor experience, gear (and being able to manage that gear) and specific training. If you love to run your ultras, keep in mind that at the MYAU, with that sled behind you, there is not much running involved.
Changing weather conditions and especially cold temperatures in combination with high humidity are adding to the level of difficulty. Especially the humidity is the reason why we see more people struggling with frostbite – even if it is not extremely cold. Layer management, resting, drinking and eating well are some of the things that can be done to deal with it.
Mental strength and confidence are extremely important at the MYAU. Mental strength to a certain extent most athletes have. I think it's just sometimes underestimated how much more you need in the MYAU when compared to "regular" ultras. Mental strength and confidence come with experience and training. One of the reasons why it is recommended to start with a shorter distance. Other things you can do, apart from a training course, is to give yourself more training time in the Yukon or another cold place.
Heavy sleds can be an issue. And it is a tricky one as I totally understand why some of these sleds are so heavy. I have done the exact same thing when I started. You want to be 100% safe and there is nothing wrong with that. On the contrary. However, if your sled is too heavy your chances of making the Carmacks cut-off (4 days and 12 hours) are very low. Therefore, you really need to work out how you will be safe without accumulating too much weight. Again, experience will help with this. I would love to make a recommendation and I may attempt this in the following months. The tricky part is that everybody is different …
From feedback I know there have been a couple of cases where athletes were unhappy with their SPOT. It's only natural to worry once you think your SPOT is not working. However, your confidence should be at a level where you can handle it. At the briefing I always say that the SPOT is an important safety device but it runs with batteries and it can malfunction. In that case it comes down to you having the trust in yourself that you can keep out of trouble until the problem is solved. If you are uncertain about how you would react if your SPOT failed, I recommend taking along a sat phone or inReach as back-up.