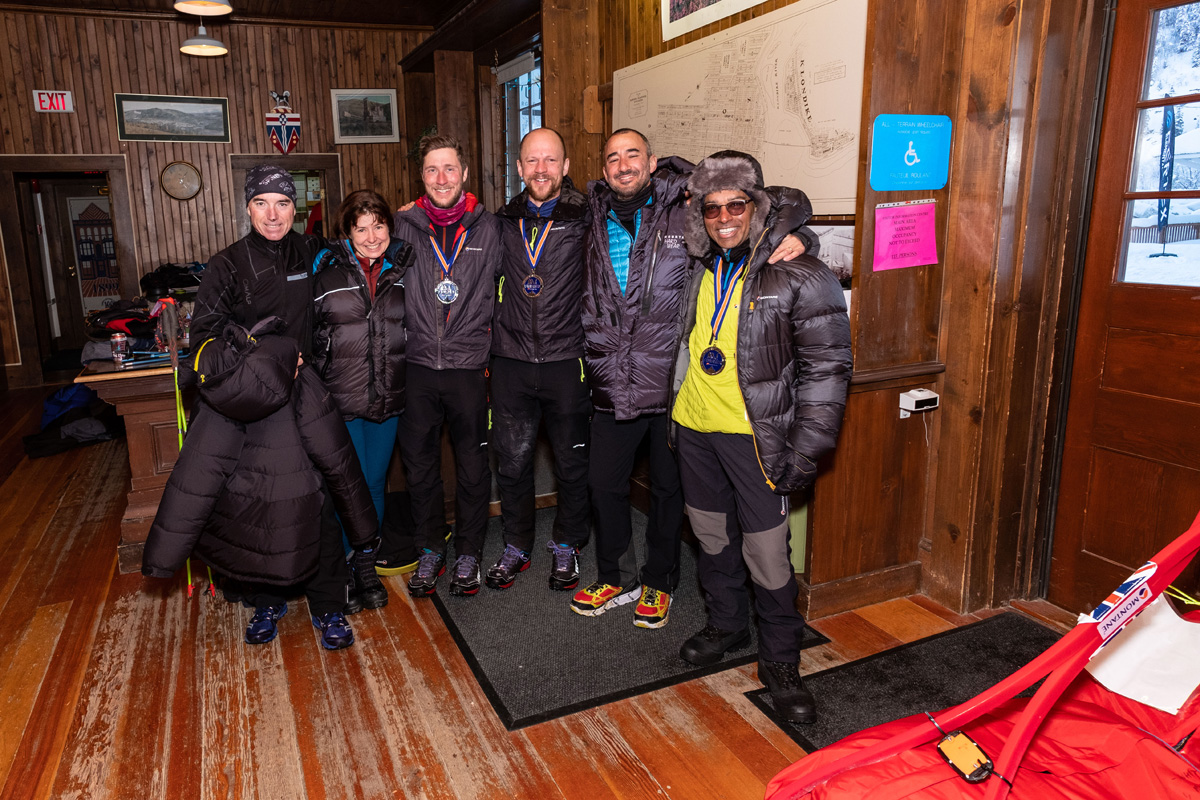 On Feb. 15th at 16:50 Angus Currie (UK) and Alexander Allen (UK) crossed the finish line as a team and as such in the team category they rank in 1st place. As individual athletes they came in 8th position. On foot they are the 2nd team that actually managed to stay together all the way and finish together.
Next up was Jessie Thomson-Gladish (Canada) who won the xc-ski category and overall placed 10th. I can't say it often enough, doing the MYAU 430 mile race is tough, no matter what. But to finish it on xc-skis is even more incredible. She told me that she was close to throwing her "misery sticks" into the bush several times. Instead she overcame those dark moments and is also the first ever woman to do the 430 miles on xc-skis.
Gillian Smith (Canada) kept us in suspense with her SPOT not always sending. It was her second go at the 430 miles and she was very strong even though she had shin splints and a painful wrist. Her rank is 11th overall.
Last but not least, we were able to welcome Scott Donatelli (Canada) who had left the last 4 checkpoints saying "I won't go any further than the next one". However, each time he found the motivation to keep on going and trying. He arrived in Dawson on the 16h at 02:41 well ahead of the cut-off. So, I am glad he did not give up.
If you have not already checked it out, in our facebook group we have tons of photos and also videos. Some of the photos already are available in our gallery here on arcticultra.de. When I have faster internet, I will also upload the videos here on the website.
All crew and athletes still with the race came safely back to Whitehorse last night. We had dinner and some beers at the Coast High Country Inn and it was great to see all the happy faces. Safe trip home everyone!
The results table will be updated again today and then I will write my traditional, final race report.