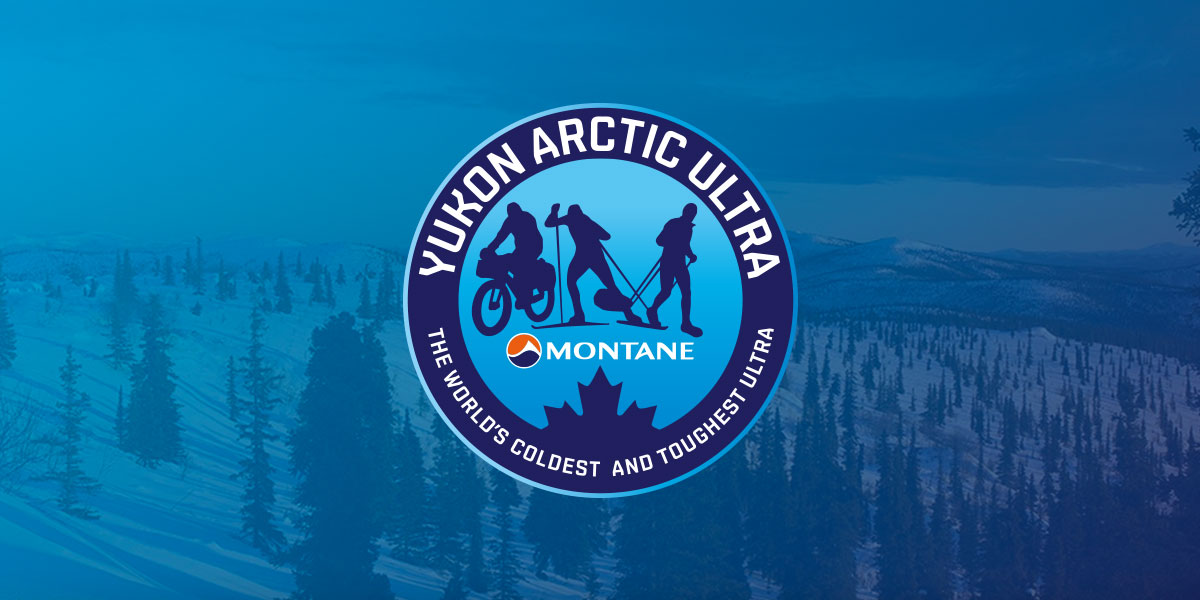 In 12 years of organising this race we have never had zero scratches at Dog Grave Lake. So, the trail is in pretty good shape and so are the athletes. I am really happy!
Yesterday was a busy day. I did write an update but when I then pushed the delete  rather than the safe button I decided it was best if I sleep a bit … I am back in action now and will try to catch up as best as I can.
First of all an update on photos. I am having problems with the upload onto our website. Facebook worked. So, there are plenty of pictures in our group there. At same point later today I will give it another go in the gallery here.
Local runner Karl McEwan wins the 100 mile foot category
Karl looked strong when I saw him at Takhini Hot Springs and he did not slow down very much. He arrived in Braeburn yesterday at 09:58 and I am told he sprinted the last few miles.
Rank 2 goes to Michael Stashin, also from Canada, who arrived at 11:55. Michael secret weappons were an amazingly positive attitude to everything and everyone. AND some serious tobogganing down the many hills. He did break his sled doing it but made it to the finish line no problem.
Simon Donato came in before Michael at 10:04. Which means he placed 3rd overall and 1st in the xc-ski category. This makes him also the first xc-skier ever to reach the 100 mile finish on the first attempt.
Peter Mild from Sweden arrived at 18:30 ranking 3rd in the foot category. Congratulations!
On to the MTB category. Tim Sommers from the US got in at 14:44 and placed second. Andrew Gregory from England checked-in at 16:10 being the 3rd athlete on bike.
They all got their transfers back to Whitehorse yesterday.
We had more athletes arriving and the results table is pretty up to date. Whoever is not at the 100 mile finish yet, will make it in time for the cut-off.
Torben Jensen from Denmark is currently the leading 300 miler. Our crew at Ken Lake is waiting for him and happy to get something to do. Then there is a gap to Johnny Wulff Andersen and Brian Bell. As I left Braeburn Logde a little while ago others were getting ready to leave. Some are still resting. Davide Ugoli from Italy who had been first is still debating whether to go on or not. He had an inury about 3 months ago and it is hurting again. Tim Wilks also was in pain but he said "I do not give up easily" and will give it a go.
The sun is out and it is beautiful here. It will hopefully give all 300 milers the energy they need. Sue at Pelly Farm is waiting with Lasagne guys!!!
Everybody who finished last night or this morning will get a shuttle back to Whitehorse around noon.