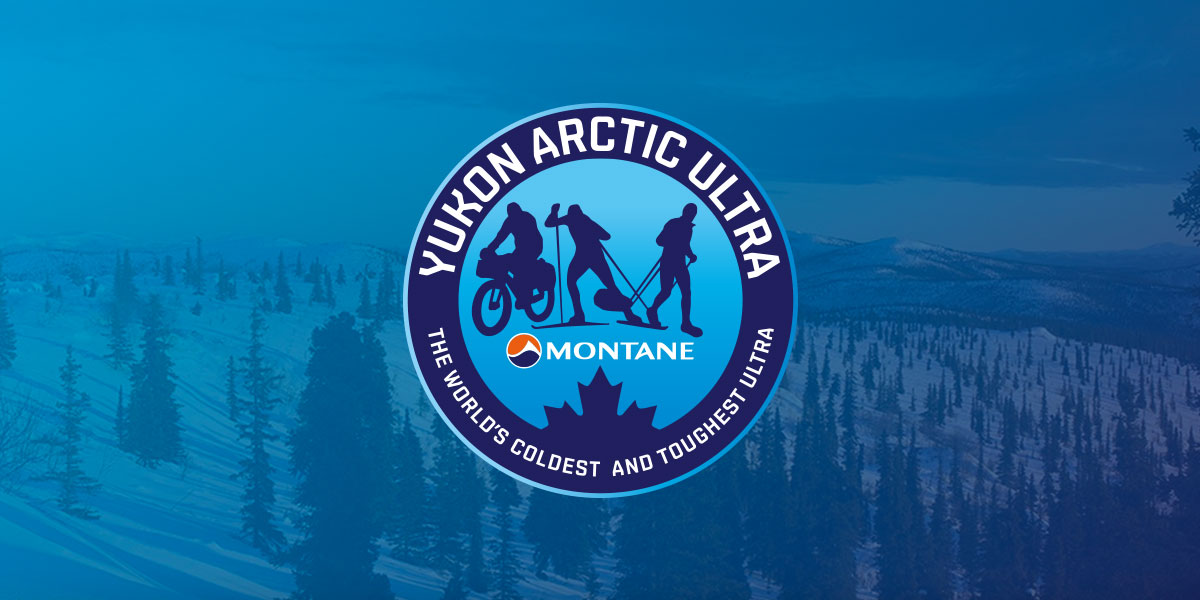 Two emails with some news have gone out to all MYAU 2019 participants this week – one on January 21st and one on January 23rd. Just in case some of you did not get these emails I am also posting the content here:
Using private SPOTs
Some of you are using private SPOTs. Here are just a few reminders if you are one of these athletes:
Please do remember to get the right batteries (Energizer Lithium)
Don't forget to create and save a separate "Message Contact Profile" for MYAU. Under that contact profile, we recommend you do not include family at home on either type of distress message (Help & SOS) as they may worry when there is nothing to worry about. Inclusion of family on the Check-in/OK message is fine. Within the contact profile you need to define and include recipients for the Check-in/OK message, which in the past has been, "Still smiling" (this is best programmed to send only to email); Custom Message, which has been used for, "I'm taking a bivy" (email only as well); "Help" should be both email and text. SOS has no email option. You program a phone number only. IMPORTANT: There is a notes section for SOS, and it should read like this: "User is part of a human-powered race on the Yukon Quest Trail. If SOS is being transmitted, please phone the primary SOS contact directly, as for the purpose of the race, use of SOS is defined to mean life or death. Race central # (contact = Jo Davies/Robert Pollhammer) at 1-867-668-2777 (until Feb. 10th) and at 1-867-993-6704 (from Feb. 11th). Race director, who will at times be out of cell phone range on trail cell phone = tbc." You do not want GEOS emergency response center to waste time calling family. You want race central to be the first call.
Please note that the timing for race central # may still get updated. That means you may have to update your "Message Contact Profile" accordingly.
If you are bringing your own SPOT we will need to get your ESN-Number which is in the battery compartment and the URL to your shared link page.
SPOT tracking through Trackleaders.com
Trackleaders.com once more is the company providing the SPOT service for us. They will set up a page with all the details. The link to the tracking page is prominently placed on arcticultra.de.
Please tell your friends and family that even if you have the right batteries and are not doing anything wrong, a SPOT may not always work and send a position. Obviously, if you do something wrong it won't work at all. So, if back home your SPOT is not moving or not sending everyone should stay calm. If they can see it, we can see it. And we will always deal with it as soon as possible.
News during the race
The place with the most frequency of news will be our facebook group. More detailed but less frequent will be the news on arcticultra.de. Apart from that, there is of course the SPOT tracking page and our detailed results table that will show everyone's progress. This time we will also try to be more active on Instagram. We will see how that works out. Last but not least we will have our image gallery and of course Yann's and Thilo's videos.
Teams
All athletes who want to be also ranked as part of a team please send me a reminder of your Team Name and the Team Members. It will then be included in the results table. As a reminder all team athletes do remain individual athletes, i.e. if someone in a team as to quit, the team is a DNF but the team members who continue will still be ranked as individual athletes.
Contact information
For those athletes using a sat phone and/or Garmin inReach or similar during the race, we have a full race contact sheet available pre-race in the Yukon. Please just approach me if you need one.
Gear check
After my last update I have not received an email from anybody who would like to do the gear check as part of option #1 on Feb. 1st from 17:00 – 21:00 during an outing. That is absolutely fine. If by January 28th I still do not have anybody wanting to join this, it will be cancelled. And all athletes who are not part of one of the survival courses will then get their gear checked on Feb. 2nd 11:30 – 14:00 Coast High Country Inn (Library and Room B).
The trail
The Canadian Rangers have sent in a first trail report. To sum it up, it has been challenging for them due to lack of snow in some places. That is affecting dog teams more than it is affecting us. It has been particularly challenging where the trail comes off a lake or river. Without enough snow the Rangers can't prepare a smooth and gentle slope. That makes it very difficult for mushers and their dogs. Therefore, the Quest has changed the route for the YQ 300. The YQ 1000 stays on the regular trail. Unless of course something new happens and the Quest organization decides to make changes here, too.
So, right now, we are on the regular trail. No changes. The going for the guys on foot should be good. For bikes it should be very good and for xc-skiing it's tough. HOWEVER, we still have some time left and we will hopefully see some more snowfall. If at the same time temperatures remain cold, we are all set to go.
UPDATE: Shortly after I had sent this email, the Quest did decide to also change the trail for the YQ1000. Mushers and their teams will take the regular route to Braeburn but will then be transported to Carmacks where their race re-starts.
At this point we are keeping a close eye on any further developments and we will inform all MYAU athletes if we will also be forced to make changes.
Transfers for local marathon runners
Could all local marathon runners please send me a quick email to let me know if they need a transfer from the finish line back to Whitehorse?
Visiting Muktuk
As you all know Muktuk is the finish line for our marathon. Locals are more than welcome to visit. To local athletes, please tell your friends and family who want to greet you at Muktuk the following:
Dog trails cross the road down to the kennel. Drive slowly!
When they arrive down at the kennel and it's not obvious where to park, they should please approach Muktuk staff to ask where parking is possible. The road around the dog yard always needs to remain open.
Visitors with dogs please check with Muktuk staff if it's okay to take your dog out of the car. Under no circumstances may visitors leave their dog off the leash.
Visitors who want to pet the Muktuk dogs may only do so after checking in with Muktuk staff.
Changes at Muktuk CP
I believe I did already inform about this but just in case I want to repeat it here. Last year all athletes were allowed inside at Muktuk. That was of course nice. However, it also caused some issues, e.g. moisture in clothing and shoes that was not too much of a problem outside, turned everything wet once inside the warm house. Also, as hard as having to stay outside is, in previous years it had served as an early reminder what it means to sweat and then being forced to stop. Therefore, all athletes, except for the marathon runners, have to stay outside at Muktuk. We will have a very close look at how sweaty/icy the ultra-athletes arrive. If we notice that stopping outside at Muktuk gets you in trouble, we will only let you go again if you have shown us that you can handle the situation. This may include an enforced stay of up to 4 hours; time that will not be credited.
Remember: Try to avoid sweating and have enough spare clothing as drying things during the first 100 miles will be very difficult.
Gear check
As you likely all have seen there are 2 options for the gear check this year. If you are doing one of the 4-day survival courses you do not need to come to either. You get your gear checked as part of your course. All other ultra-athletes not doing a course can join us for option #1 on Feb. 1st from 17:00 – 21:00 (meet in front of Coast High Country Inn Lobby) for a little outing, i.e. you bring your full sleeping system and stove (that is what will be checked) and whatever else you want to test. Obviously, you need take whatever is important to stay warm as we will be outside for about 2 to 3 hours. Since this gear check may require a transfer, please send me an email if you want to join.
Option #2 is Feb. 2nd 11:30 – 14:00 Coast High Country Inn (Library and Room B); i.e. this gear check does not involve us going anywhere. You bring your full sleeping system and your stove and we check it at the hotel. Stove lighting will of course be outside – MYAU crew will show you where.
Travelling drop bag
The 300 and 430 mile athletes, please remember that this year we will have a travelling drop bag, i.e. you will have access to one and the same drop bag at Braeburn, Carmacks and Pelly Crossing (300 milers)/Pelly Farm (430 milers). This drop bag can have max. 80 litres volume. A second (and smaller!) drop bag you can hand in and it will be brought to the finish line in Dawson City.
Insurance
I have received a lot of insurance paperwork and will get more in Whitehorse I am sure. I just want to remind you that I won't be able to read all the small print. I get your insurance certificates and that means I can tick the box. It remains your job to make sure that your respective insurance is the right one for the participation in an event like the MYAU.
Please also remember to have your insurance information with you when you need to go to the hospital in Whitehorse. Also, you will need your credit card!
Labelling your food
Please remember to label all your food items with you race number.