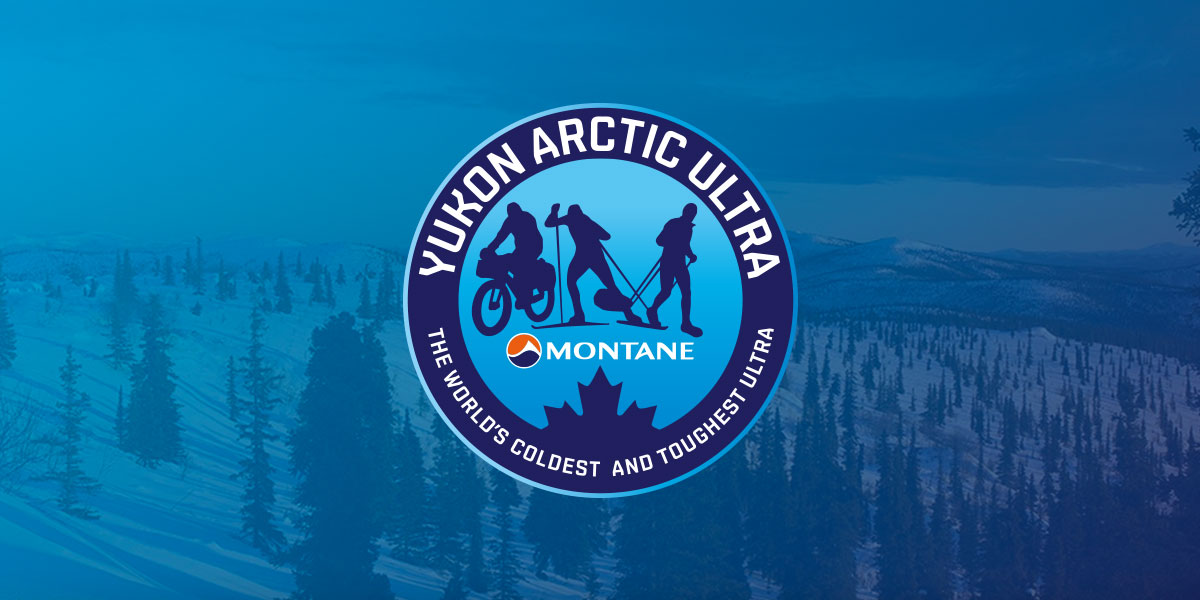 Danish athlete Johnny Andersen arrives at the 300 mile finish February 4th at 14:10. Not only does this mean he won the race but with this time he also broke the record for the foot category by more than 2 hours. And that is not even taking into account  the time he was held at McCabe. So, we all congratulate him. That was an incredible achievement. Apart from the shin splints which are not too bad he is fine and now resting at Pelly Crossing.
Torben is still in pain with his legs but he endured it to here and I am sure he will have enough motivation to reach the finish. Right now he is at Pelly Farm where Nic and Dale take care of him.
Earlier today I saw Brian Bell arrive in Pelly Crossing. He was still going strong but he did admit that he is getting a bit tired. He is currently resting.
The last athletes to reach Pelly Crossing were James Binks and Robert Hodges. Robert has some back problems. James is fine. They will have a rest and then head out to the farm.
Eliot and James who form team Eliot Edward Endurance are on their way to Pelly Crossing. When I saw them this morning they were fine. Tired but fine. Those two have a great humor. It's really fun to see them at the checkpoints because they may have had a really rough time on the trail but they keep their positive attitude. And that's key.
Gabriela and Pietro were driven to McCabe and continue their race unranked. They both actually are in great shape. I guess they just misjudged their speed a bit. And I am sure their filming project cost them some valuable time, too (they are filming their experience for Italian TV).
All in all I am really impressed about how the athletes are handling the – 30 degree temperatures. No signs of frostbite so far.