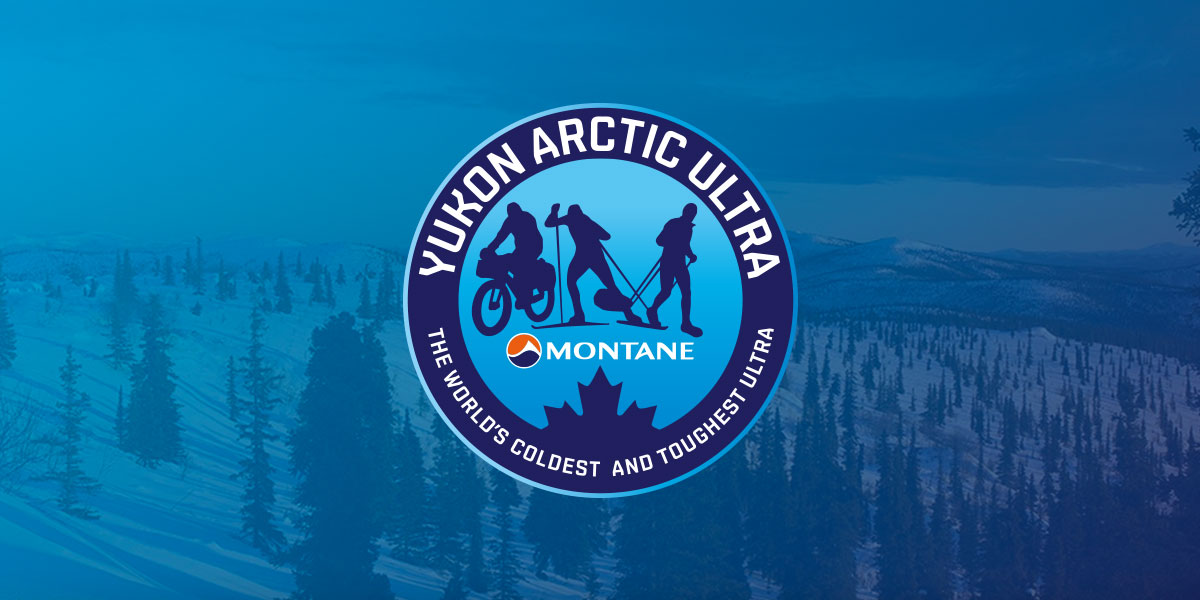 I wish all of you a Happy New Year and many great adventures in 2015!
Montane Extreme Smock
The Montane Extreme Smock is one of the first pieces of clothing that our title sponsor put into the market more than 20 years ago. Since then it has proven in countless expeditions that it is perfect kit for extreme challenges in the cold. Over the years it of course has been improved and gotten even better. That's why it is the first item that is sold with our brand new logo.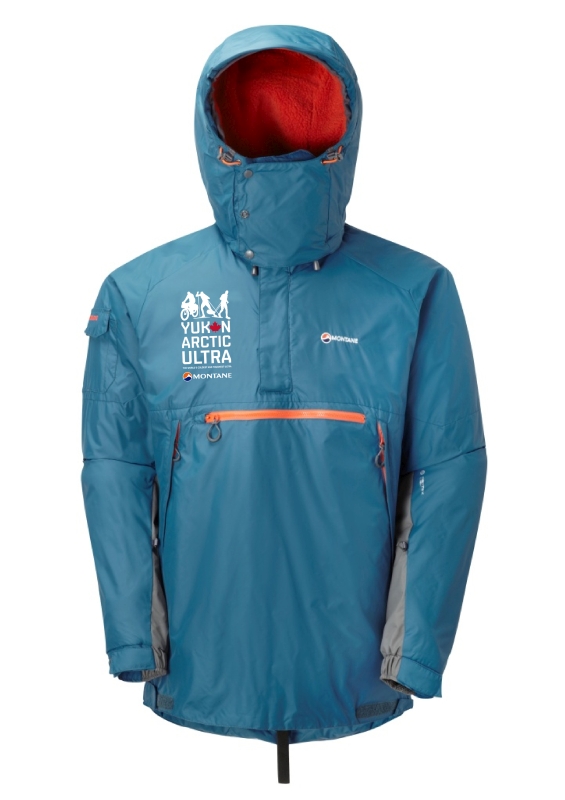 Athletes can purchase the MYAU Extreme Smock with a 20% discount. The cost for the logo application is EUR 8.95. Anybody interested in purchasing one, please send me an email to info@thegreatoutdoors.de.
Logo Patches
Thanks to Peter Mild, owner of Peter Mild Design and MYAU 300 mile athlete, we now also have great looking logo patches. At the moment I have rectangular ones with different backgrounds.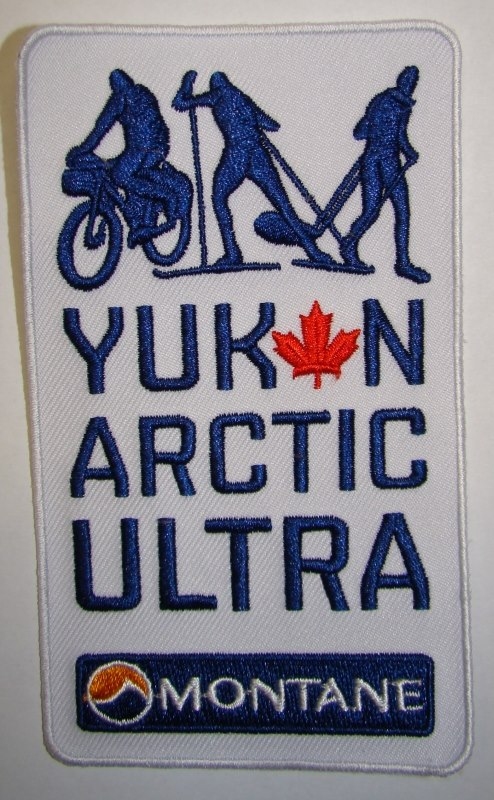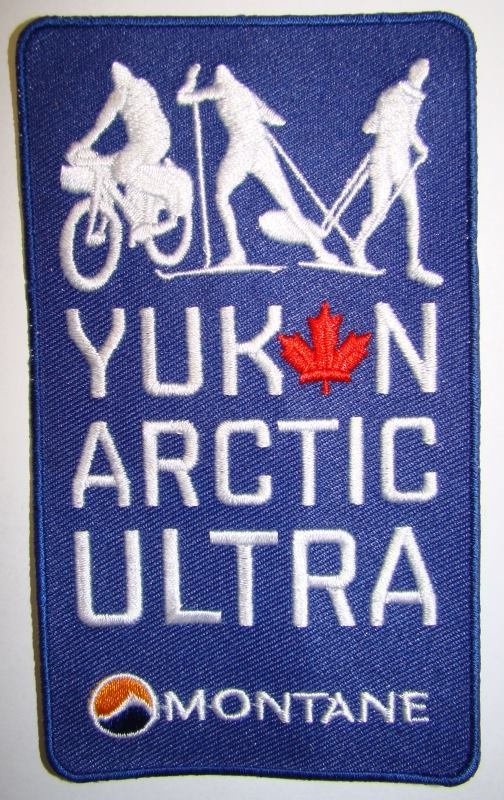 Within a week or two I should also get a round one. Prices are EUR 5.95/patch.
I also still have some of the "Wolf Logo Patches" left. These now sell for EUR 2.95.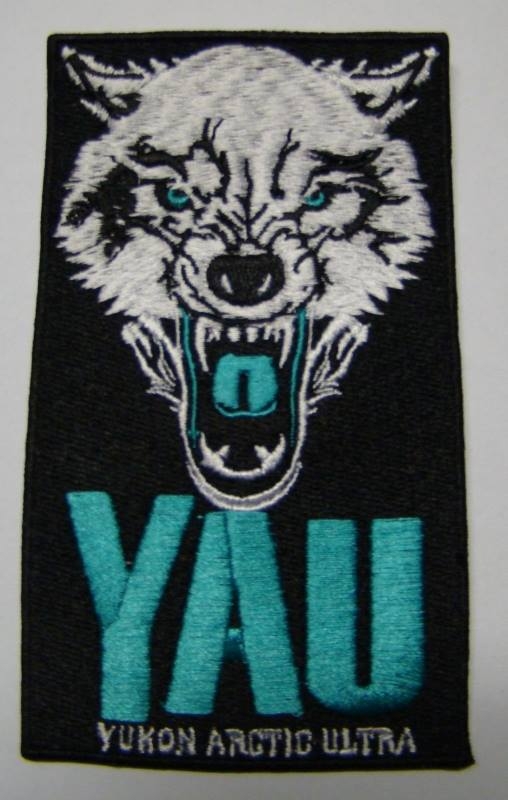 As with the smock, anybody interested please send me an email to info@thegreatoutdoors.de.
On the menu
The meals at our checkpoints come from different places. In the cases of McCabe Creek and Pelly Farm we get the meals directly from our hosts. The lasagne and the hospitality at Pelly Farm are legendary. One more reason to make it there! And Kathy Kruse at McCabe Creek makes excellent meals, too.
For most of our other checkpoints the meals come from the Deli in Whitehorse. The meals they will prepare for us are:
Rivendell Farm – Soup and Sandwiches, Dessert – made fresh that morning (variety of sandwiches)
Dog Grave Lake – Potato/Ham/Broccoli Soup with european wieners on side, buns, dessert
Carmacks – Beef Stroganoff with broad noodles, Bread, Dessert
Pelly #1 – Chicken Casserole with Rice and Veggies, Dessert
Pelly #2 – Bison Stew, Bun, Dessert Scroggie Chicken Stew, Bun, Dessert
Dawson Baked Salmon Loin, Rice, Veg, Dessert
The size of the portions from the Deli are 16 oz (approx. 470 ml) each. So, if you only have a small cup or plate, please feel free to come for a second serving.
In Braeburn you will eat from the menu. And it's okay if you are hungry. They serve one of the world's largest burgers. If you still are hungry after your checkpoint meal or you want to eat again after your rest, you can. Other meals are just not included in the entry fee. So, please take a long a bit of money. You may also want to check out their cinnamon buns. They definitely ARE the world's largest.
The meals for Ken Lake I need to confirm, yet.
Our assistance point at Takhini Bridge, about half way to the marathon finish is only there for the marathon runners. No meals are served there but marathoners can get hot water and tea, to drink right there and to fill up water bladders or flasks.
Indian River is an assistance point between Scroggie and Dawson. Again, there are no meals but a safe place in case of emergencies and a place where you get something hot to drink.
Drop bags
Drop bags need to be handed in after the pre-race dinner. You do have until about 10 PM to give us your bags. So, you don't have to bring them right to the dinner. You can finish packing after dinner and bring the bags then.
Please note that the drop bags need to be packed really well. Do NOT use plastic or garbage bags. Also, the bags need to be clearly marked with your name, bib number and the checkpoint. Do not just put tape on the bag. This may work fine in a warm hotel room. As soon as the bag gets into a cold trailer, tape comes off. So, please keep in mind that the marking needs to withstand the cold and handling of the bags.
The bags will be transported in an enclosed trailer. So, they will be in the cold for an extended period of time and they will be piled on top of one another. Therefore, please do not pack anything that can break easily or will be damaged by cold temperatures.
Drop bags once used by athletes will not be transported north. When you are done with a bag it will be stored at that checkpoint and transported back on one of our trips to Whitehorse. If you need to stop your race at an earlier checkpoint we will try to get your bags which are further north to Whitehorse as soon as possible. All drop bags will be brought to the storage room of the Coast High Country Inn.
Internet and electricity
I often get asked if checkpoints have internet access and electricity. The answer is: "It depends". Internet you really only get in Carmacks. And there is only one computer. So, if many athletes want to use it at the same time, it may be a bit difficult.
Electricity is available in more places, i.e. Braeburn, Carmacks, McCabe and Pelly Crossing. Especially at Braeburn availability may be tight when there are many athletes at once.
In a few places there are pay phones. In Whitehorse you can get calling cards and then use these phones for very little cost per minute to call back home. Places with pay phones are Braeburn, Carmacks and Pelly Crossing. Of course we will also make frequent news updates and there is the SPOT tracking. So, friends and family have an idea where you are and how you are doing.
GPS-track
I also often get asked if we provide a full GPS-track of the trail. The answer is "no". Mainly this is due to the fact that the trail can change from one year to the next. And it even may change on short notice – due to overflow or other reasons. Athletes who are tired may make the mistake to follow their GPS rather than focussing on the trail ahead and the trail markers. If they do that, they can get into some very dangerous situations. It is still good to have a GPS, though. It can tell you at what speed you are traveling at. Which in turn will allow you to take a better guess as to when you reach a checkpoint, when to take a break, etc. Also, if you really do get lost, you can back-track with the GPS or find a way to a checkpoint (as we do have the co-ordinates for checkpoints). But please keep in mind that walking off a trail and cross-country to a checkpoint, certainly when it is still far away, should be your last resort. Don't forget, if you do have a SPOT and even after a good rest you are sure you won't find back to the trail, push the help button.
We do give out maps of the trail but like the GPS these are for rough orientation only. Since the trail on the maps is based on a GPS-track that is not updated every year, the trail can be different. So, like I say every year: follow the trail markers and use common sense.
Buying gear in Whitehorse
With Coast Mountain Sports there is a great outdoor and sports store in down town Whitehorse. Many athletes go there every year for some last minute shopping. If you need something specific like Neo overboots, snow shoes, larger quantities of expedition food, etc. it makes sense to contact Coast Mountain Sports as soon as possible. That way they have a chance to order missing gear in time for the race and reserve it for you. Your contact there is Corina Zumer (corina@cmsyukon.ca).