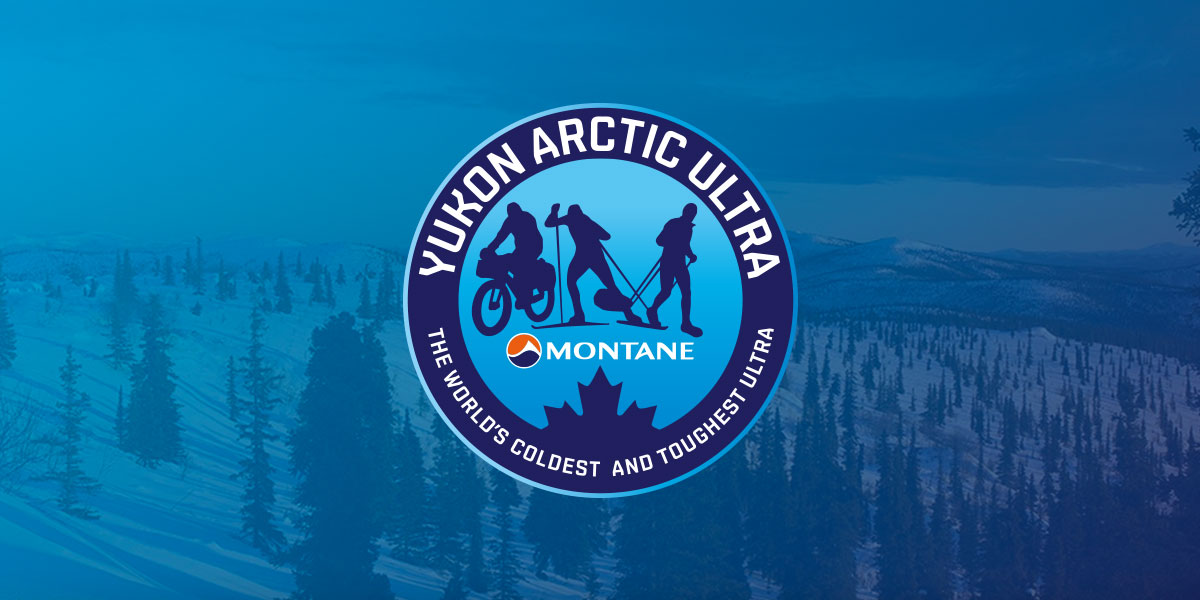 Well, it has certainly been an interesting couple of action packed days. Not just for the athletes of this, the World's Toughest and Coldest Ultra Marathon but for the support crew as well. I think we can definitely claim that title this year. With temperatures plummeting to 48 below zero on many parts of the race trail the athletes have faced one of the toughest and coldest starts to the race since it began 12 years ago. Conditions have been brutal, putting the competitors through some of the biggest challenges of their lives. And sadly the cold conditions have taken their toll on many; frostbite and cold exhaustion have been rife but luckily anything more serious has thus far been averted. Many of the athletes have recovered to fight another day and today with the warmer temperatures of around -25 degrees C have been spurred on by determination and strength to continue.
Day 1 saw 85 athletes start and head out to Takhini Bridge; some 16 taking part in the 26-mile marathon and the rest either going for 100 miles, 300 miles or 430 miles. The first checkpoint, Rivendell Farm was a welcome rest for everyone and a chance to get a hot meal and warm their frozen toes by the fire. Moving swiftly on, most racers don't stop too long at Rivendell, wanting to put some miles under their belts before nightfall and the subsequent temperature drop.
Day 2 dawned with very, very low temperatures but stunningly bright sunshine. It was an incredibly beautiful day but seriously cold. Overnight many athletes had suffered some minor frost nip and in a couple of cases quite serious frostbite so as the day progressed there were a few calls for assistance and quite a few people making the decision to scratch the race and very wise too. As the sun dipped below the horizon, temperatures dropped even more and anxious support crews and family members waited by the phone eager to hear news of the athletes and how they had been getting through the cold.
The next CP – Dog Grave Lake, is 59 miles into the trail and inaccessible by road so a camp had been set up there to allow the athletes another chance of a hot meal and toasty warm wall tent with log burner in case of an emergency. Due to the very cold temperatures DGL became a safe haven for everyone stopped there last night and a lot of very sensible people made the decision to stay there the whole night rather than risk failure and worse than go out into -45 degrees C.
Day 3 and temperatures soar to -26! Practically tropical, but it did allow the competitors to get into their stride a bit more and we have had a fast day with many people happily reaching Braeburn in good time. Braeburn Lodge has been very busy with everyone desperate to get to sample one of Steve's famous burgers, which are literally the size of a small country or even a cinnamon bun, which again could be mistaken for Belgium. For us at Race HQ, based on the shores of Braeburn Lake, just a little way down the trail from the Lodge there has been a lot to do, receiving updates and reports from the check points and snowmobile guides along the trail, coordinating evacuations of the athletes who needed to scratch and then ensuring that the website and Facebook pages are updated with the correct information about the competitors. And so, as night closes in our thoughts are on those out on the trail and those getting ready to set out for a night of hard slog in the cold, we can only salute these brave (but completely mad) people who take on one of the world's coldest challenges.