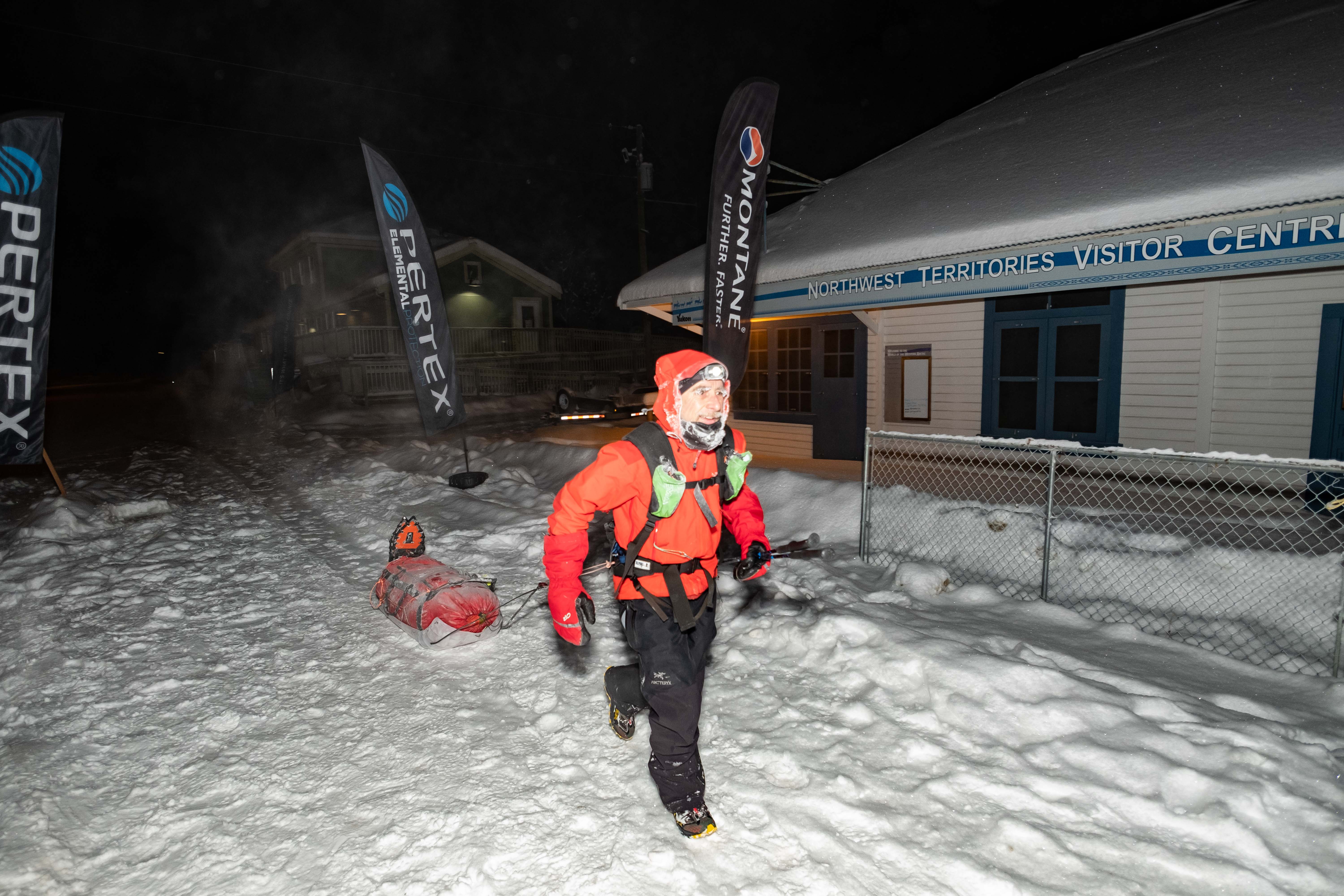 At 05:25 today Christof Teuscher from the USA crossed the Dawson City finish line to place 2nd in our 430 mile race. It was a hard last day for him. Due to fresh snow he had his snowshoes on pretty much all the time and he had to de-ice is pulk sled a couple of times after going through overflow. So, he was tired but also all smiles and apart from a couple of sore toe nails he had no major issues. Congratulations!
Now we are waiting for Laura Trentani from Italy. Laura already finished our 300 mile distance in a previous year and is now back to also see Dawson City. She is tired but keeps pushing on. I am told she has been dreaming of having a Coke for a long time. Not much longer now.
At that back, Gillian Smith (CAN), Jessie Thomson-Gladish (CAN) and a bit later also Scott Donatelli (CAN) have left Scroggie Creek. They and also all athletes in between are doing fine. The trails are soft due to yesterday's snow and there is considerable elevation to get over. However, the finish line is now getting closer with every step and they should all make it before the 13 day cut-off.