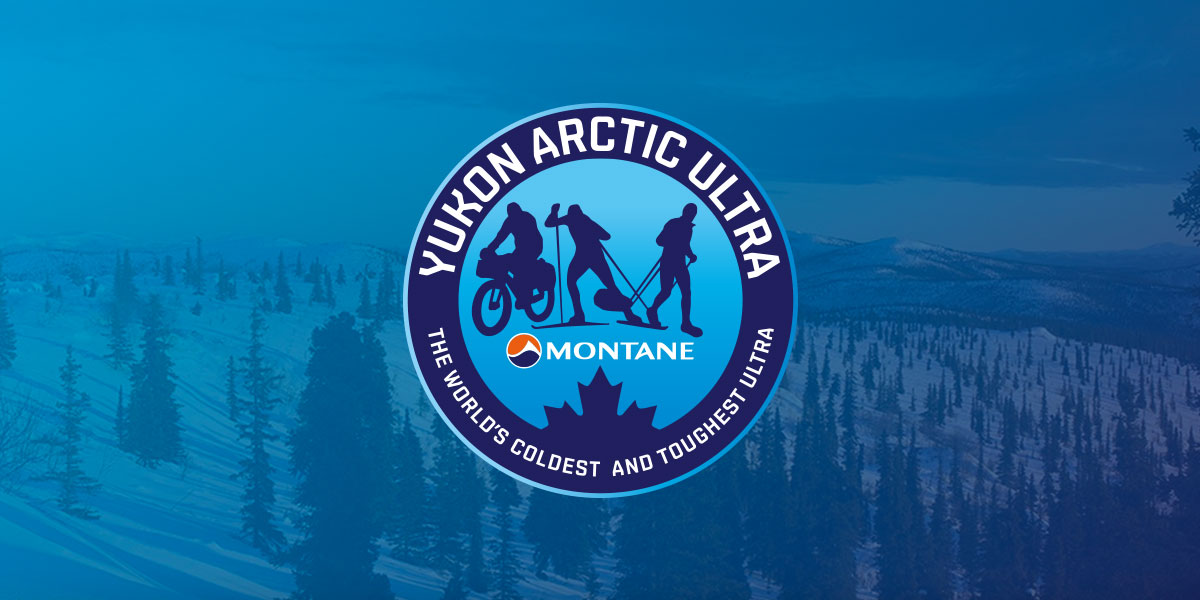 At 13:52 today Bernhard Hasenbalg from Germany reached the finish line in Dawson City. He was all smiles of course and told me that several times he was close to pushing the help button due to stomach problems. But he didn't. Instead he took longer rests and slowed down. And it worked. So great to see him here. Bernhard like so many finishers we see her has got a super positive attitude. Bernhard ranks 10th overall and 3rd in the foot category.
Next up were Jessie Thomson-Gladish and Julie Pritchard at 15:55. Like Peter they really impressed us with their big smiles whenever we met them on the trail or at checkpoints. Both looked like they could keep on going to Fairbanks without any problems. Jessie ranks 11th overall and she is the 1st in the women's foot category. As a matter of fact there has only been one woman ever before making it all the way to Dawson.
Unfortunately, Julie had to skip the stage from Pelly Crossing to Pelly Farm. She had been sick for two days and consequently was slower than she had planned. But she recovered and decided to continue from Pelly Farm and do the rest of the race unranked with Jessie.
Gary and Josh from the crew left at about 14:00 to drive back to Whitehorse and they took Pat Cooke-Rogers with them. The entire rest of the crew and the athletes who are still here are now waiting for Sean Brown. Go Sean! Go!