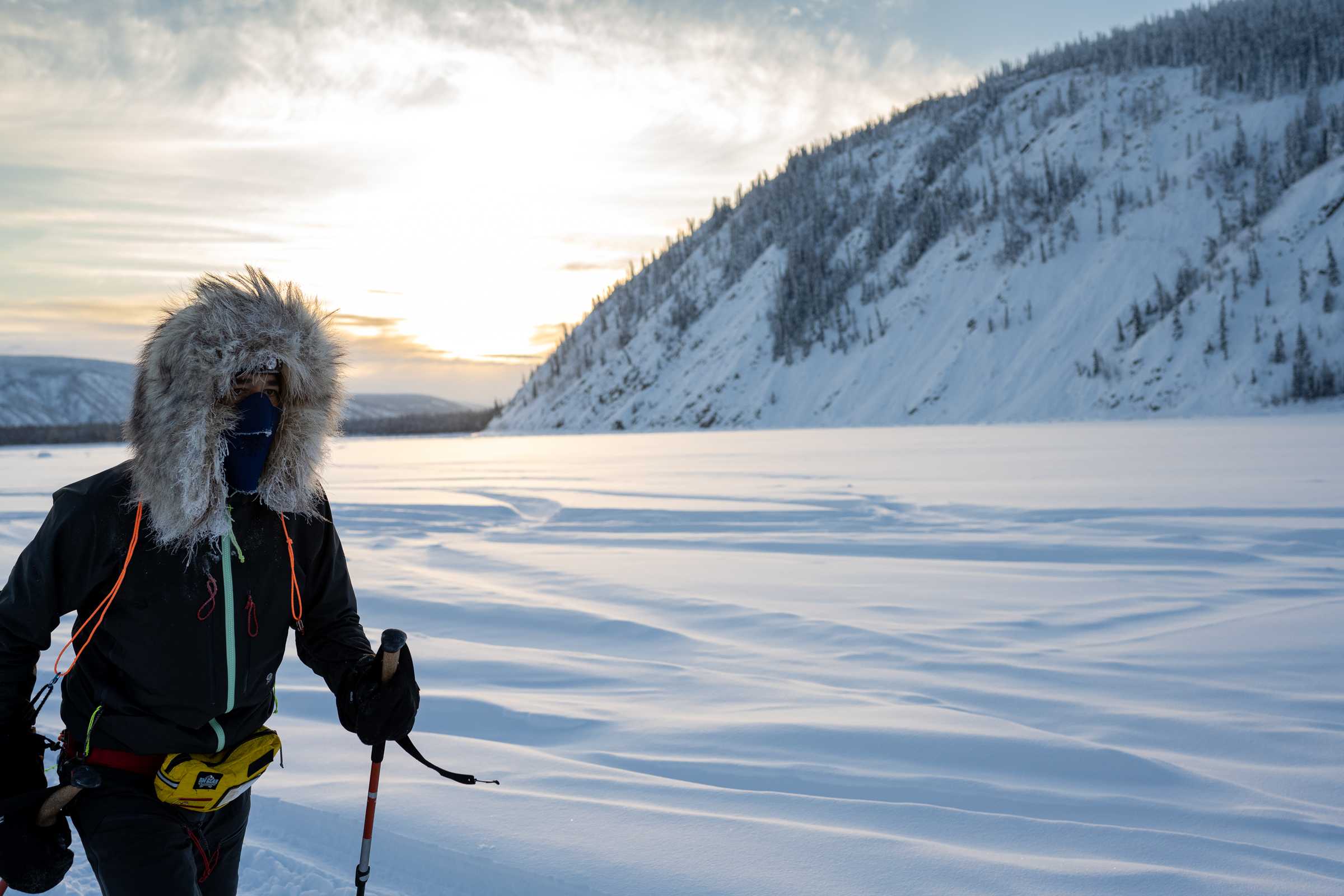 Copyright: MarkKellyPhotography.ca
The last five days went by incredibly quick. This is just a brief summary. A full race report will follow soon.
Matt Weighman (Scotland) placed 2nd overall and 1st on foot. Laura Trentani (Italy) came third overall and 2nd on foot. Tommy Chen (Taiwan) arrived in 4th place overall and third in the foot category. From the 12th to yesterday (16th) we have seen a very high percentage of athletes finish our longest race distance. In fact I do not believe that we have ever seen such a high number of finishers in the 430. I think there are several reasons for it. One, the weather was not extremely cold. Yes, it got down to -35 degrees C in some nights and in some places. But we were not faced with a cold spell with temperatures of -40 or lower. Secondly, the trail was in excellent shape – due to the hard work by the Canadian Rangers and also members of our crew. Needless to say that the cold weather helped, too. Last but not least, the athletes really had very good strategies when it comes to the right balance of effort and rest.
Some participants in our race to Dawson had to scratch. They are all fine but obviously they would have loved to spend more time out on the trails.
Our crew has had to overcome a few extra challenges. On the Dome windblown trails made it impossible to set up the Indian River assistance point as planned. Instead we set up the wall tent 19 miles further north. Normally, crew there would have rotated at least once. With access being more difficult that was not possible and volunteers Jim, Beth and Phil ended up staying there for the entire duration.
We have had some very emotional moments out on the trail and certainly also at the finish line. I will get into a bit more detail about some of the great stories in my race report. For now I would like to simply congratulate all finishers. You did extremely well!
I would also like to thank the Yukon Quest team here in Dawson City. It was a great pleasure to share the finish line with you and it was really cool to see the musher arrive.
Tomorrow we will all drive down to Whitehorse and get together or a party at Tony's from 6 pm.