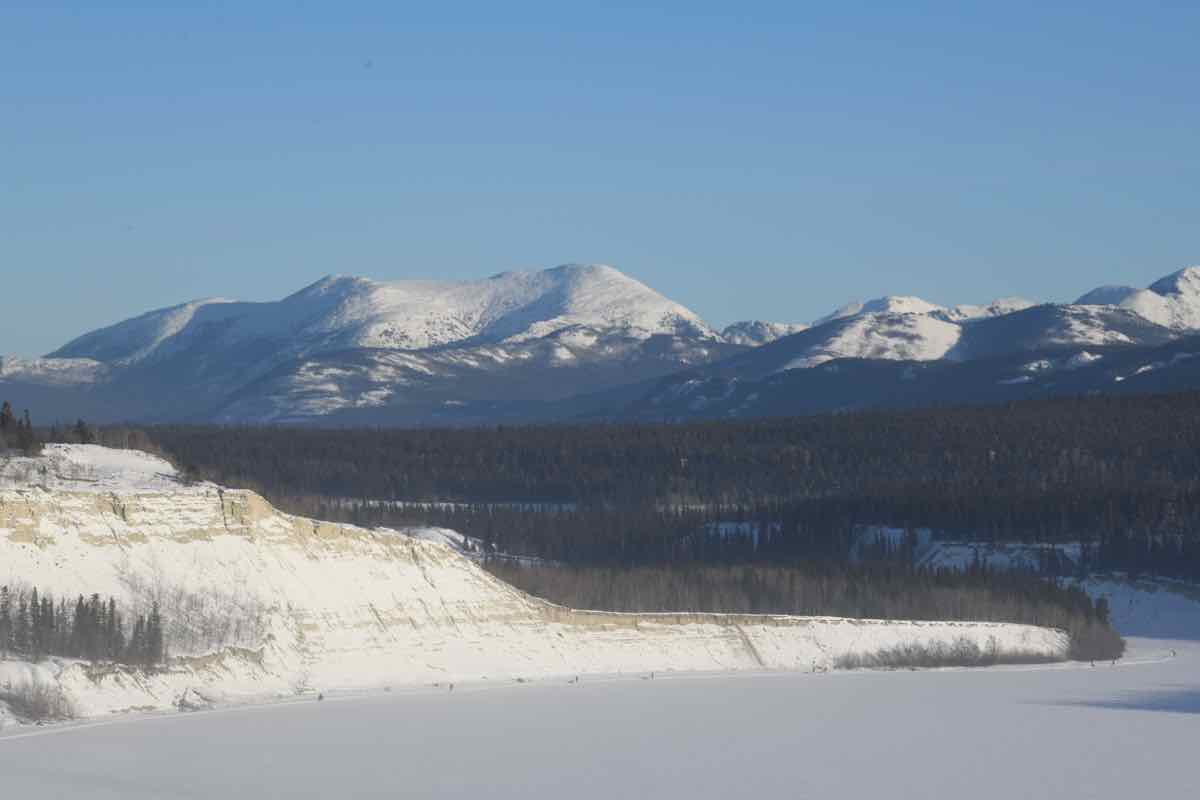 The last days here in the Yukon have been very busy. Many athletes have arrived early to participate in the training courses, offered by Shelley Gellatly and Stewart and Jo Stirling. The feedback from the athletes has been really good. As athletes Maciej Zyto said to me today: "It's almost as great as a race in itself!"
Parallel to the courses more and more crew have arrived and we have been busy preparing checkpoint material, finalising logistics, doing volunteer briefings, checking the trails, preparing markers, buying supplies and a lot more. Thank you all for the effort you have already put into making this another successful Montane Yukon Arctic Ultra.
All athletes who had not participated in a course are here now, too. Of course they are now anxious to get going. I am sure many sleds are being pack and re-packed as I write these lines. One more day and we all finally head north.
After a really long cold spell temperatures have warmed up considerably. In and around Whitehorse we have had – 15 to – 20 degrees C and tomorrow it may even be + 1 degree C. The warmer weather was accompanied by a lot of fresh snow and more possibly on the way before it will get colder again.
The marathoners may be lucky and actually run one of the warmest races we have ever had with temperatures between – 5 and – 15 degrees C. However, the warm weather comes with a price. Trails will be soft and there will be more overflow. Right now the first half of the marathon distance is soft and there is a good chance everybody will get their feet wet. So, all athletes please be prepared! At the trail briefing tomorrow we will have a final report and our crew will also go on the trail again immediately before the start for a last update. Possibly a lot of the overflow will be frozen again. The trail for the second half of the marathon looks very good.
The 100 milers and certainly the 300 milers may get it all – a tropical start going down to lows of – 40 a few days later.
One good news is that for the first time after many years the Pelly River trail is good enough for us to use it.
A big thank you to the Quest and the Canadian Rangers for the many hours of trail breaking!
Our SPOTs have arrived with quite a delay, i.e. today instead of last week. That is why the units were not handed out today. We will distribute the SPOTs after the briefing tomorrow instead.