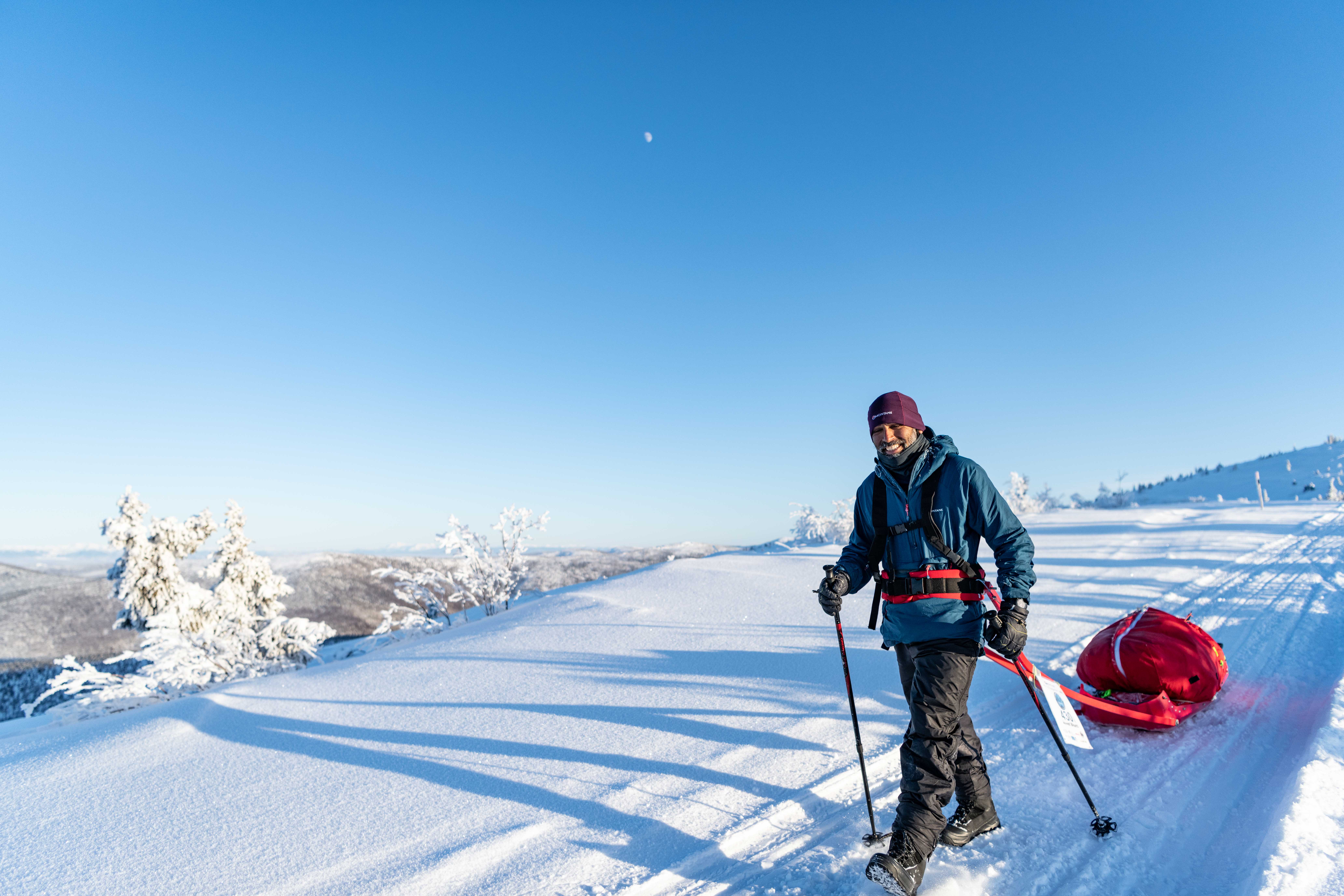 After Laura Trentani four more athletes have reached the finish line so far:
Magdalena Paschke (Germany) 14th at 18:20 = 271 h and 50 min (rank 4 overall and 2nd women)
Scott Thomson (Australia) 14th at 20:23 = 273 h and 53 min (rank 5 overall and 3rd men)
Joaquin Candel (USA) 14th at 22:37 = 276 h and 7 min (rank 6 overall and 4th men)
Javed Bhatti (UK) 15th at 02:44 =  280 h and 14 min (rank 7 overall and 5th men)
They were all tired but of course super happy to be here. All of them underwent another frostbite check and then went to refuel with pizza, burgers and coke.
In the meantime Laura came for a visit to the checkpoint with some great cakes. It was her birthday yesterday and we all enjoyed the quick break from our routines.
This morning we checked on all athletes still out there. Reports were that they are all doing fine. Next in line are Angus Currie and Alexander Allen (both UK) who probably broke the records for most time laughing and smiling during any MYAU. They really are enjoying themselves and they spread their contagious good mood wherever they go.
After these guys we expect Jessie, Gillian and Scott. We will have to see how Scott now pushes on. For him the deadline of 13 days (i.e. tomorrow morning 10:30 AM) may be challenging but of course we all keep our fingers crossed he makes it.