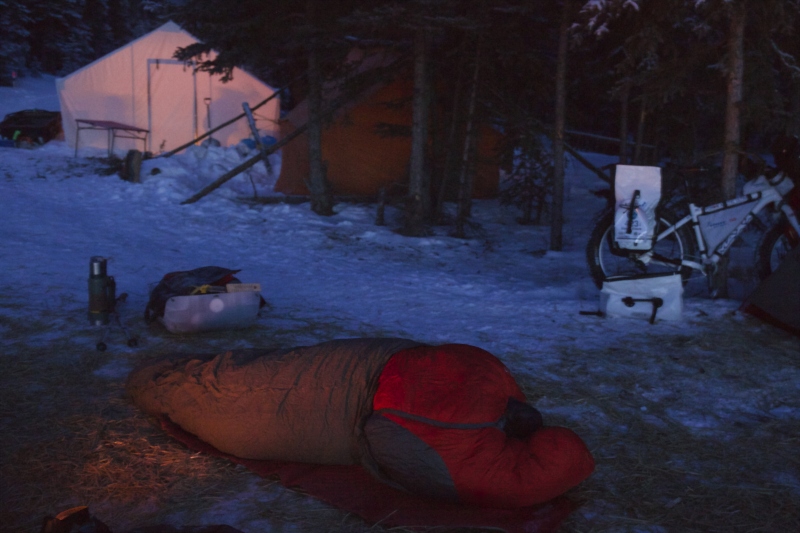 Temperatures did go down to – 37 degrees Celsius in some places last night. As always this does cause problems for the athletes. Things that normally are not much of an issue turn into very big challenges. That is on top of the fact most of them have a lack of sleep and days on their feet, fatbikes and xc-skies are long. Therefore, we have had quite a few athletes having to call it a day. The good news is that there are no serious issues. We have had stomach problems, mild frostbite, hip issues and problems breathing.
Rejean Moreau is one of the athletes who had issues with his stomach and he was brought to Whitehorse by crew member Glenn Toovey. All other guides are bringing everybody else to Braeburn as I write this and for the rest of the day. These athletes are: Peter Mild, Nikolaj Pedersen, Jonathan Kattenberg, Torben Jensen, Thomas Zimmermann and Gavin Clark. I have two more on my list but I still need confirmation. Depending on how things go some of them may also stay in Dog Grave Lake.
In the meantime German fatbiker Bernhard Hasenbalg seems unstoppable. He is having a great time and may have us leaving for Carmacks tonight if he does not rest.