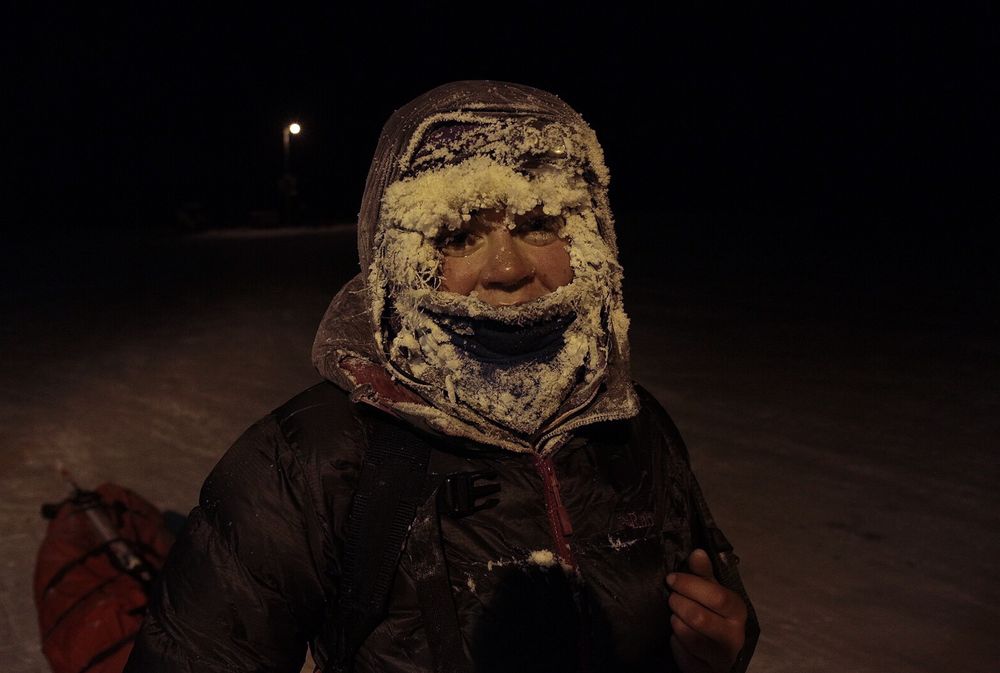 Like on all the other days we have seen temperatures down to – 40 degrees Celsius during the day. In all 14 previous races we have not had anything like that. For the athletes it meant still no chance to "relax" but a continuous worry about always doing everything right.
When Jovica reached Ken Lake we received the news shortly after that he can't continue. As was the case with so many others, frostbite finally got him. He is now back in Whitehorse where he will start treatment and recovery.
In the meantime Jethro de Decker reached Carmacks and Ilona Gyapay is only a short distance away. Roberto Zanda is 17 miles out and should make the Carmacks cut-off (as he is getting time credit for Dog Grave Lake). Frode Lein and Asbjorn Bruun reached Ken Lake. They get a time credit, too. However, they may not get to Carmacks in time.
If you want to see some more new photos, please have a look at our gallery which was just updated.