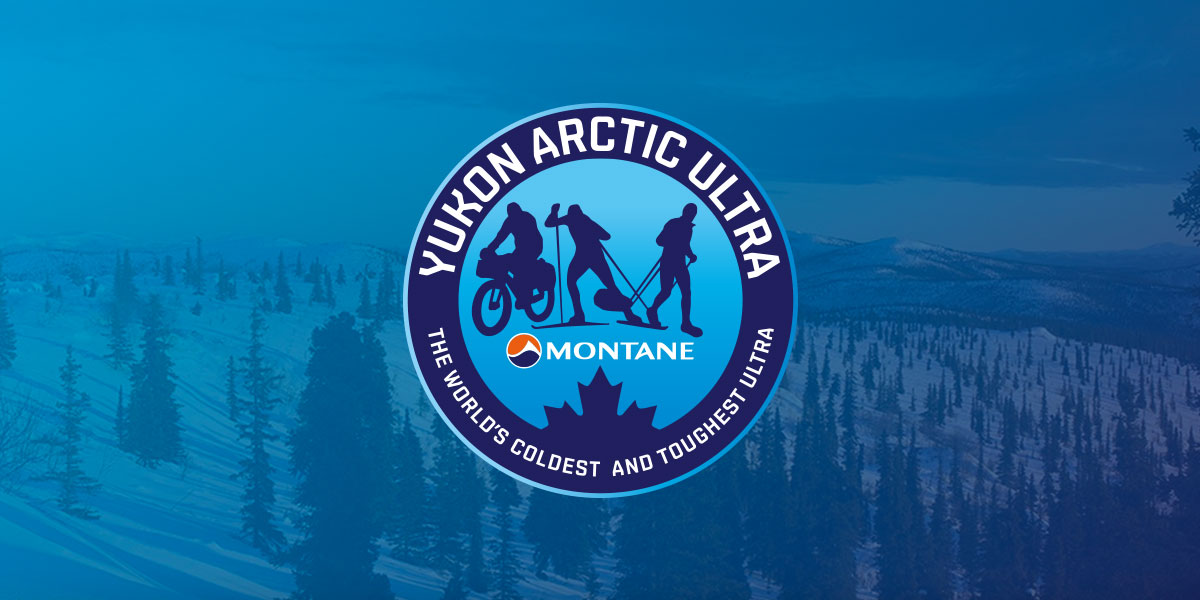 I am finally in Braeburn and now have the time to write a quick update. First of all I want to let everybody know that Michal Kielbasinski, 430 mile athlete from Poland, is in safety. I also would like to ask for your understanding that we will not use Facebook or the news updates to inform about rescue missions as they are happening. When we have these missions we are focused to make things happen as quickly as possible. And we do not want everybody back home to worry. The entire crew is working very hard and we do not only rely on the SPOT units alone. Our guides on ski-doo go out on the trail and check on athletes at least once a day. Depending on where athletes are at this early stage of the race they may actually be checked upon two, three or four times. Also, we communicate with our remote checkpoints at least twice a day. They may not have internet but we tell them when to expect athletes. So, when they don't show up they can check.
A big thank you to Ross, Travis and Jo for the successful evacuation of Michal today. Also of course thank you to the helicopter team and EMS. I talked to Michal and of course he is sad and the frostbite is very painful but he also thanks everyone involved. The entire MYAU team wishes him a good recovery!
Jo Davies who is in charge of race headquarter updated the results table not long ago and we should have more updates soon. You will see a fairly large number of athletes have scratched. At temperatures down to – 45% Celsius that is to be expected. It does hurt. Believe me, the entire support crew is feeling with every single athlete and we really want them all to finish. But in this cold it is very difficult.
I will quickly talk about the athletes who have scratched so far and why. Pretty soon after the start, marathon mountain bikers Louise Pratt and Andrew Aherne had to stop because it was too cold for them. They had originally planned on running the marathon but when Andrew injured himself just before the race they decided to switch to biking instead. The local experts on fat bikes from Icycle Sport did a great job providing them with the right rental bikes. But of course their entire clothing system was more set up for running and so they made the right decision when they could not maintain a normal body temperature.
We have had Ignatios (430) from Switzerland and Renzo Moltrasio (300) from Italy pull out at Takhini Bridge. Ignatios caught a cold on his way to the Yukon and Renzo had what seemed like food poisoning. They are both in Whitehorse and recovering. I want to thank Jessie Thomson-Gladish (430) who helped Renzo when he was feeling really bad. She did not hesitate one second and was happy to support him even though it meant risking to get cold herself and losing time.
At Rivendell Farm local athlete Debra Jonasson (100) scratched. After volunteering at Dog Grave Lake two years in a row she had decided it was time to give it a try herself. The cold in combination with a heavy sled gave her a hard time and she decided to call it a day. After a good night's sleep Debra is now helping the crew at Braeburn Lodge.
Borja Fernandez-Bilbao (300) from Spain already was out of luck in our training course. He had trouble with is lighter and it took him a long time to get his stove and wood fire going. At the same time his thin gloves had a small hole on one finger. Which was enough to get a frostbitten fingertip. Upon his request we agreed to let him do the marathon which he did very well. But it would have been unsafe for him to continue and he was fine with that. I have got a feeling we will see him back one year.
Andrew Gregory (430) from England arrived at Rivendell Farm with signs of hypothermia. He could not get his core body temperature up. The problem may have originated from cold feet. Andy did try everything to get back to normal but after several hours of just not getting warm enough he made the sensible decision to stop. Today he is with the crew and I am really happy about it because he was able to help Enrico Ghidoni (430). More on that story later.
With Anton Hierschläger (430) from Austria it was his hands. I felt really bad because it was Anton's third try and every time he was faced with a new problem.
Marie-Louise Pharaony (430) from Switzerland also had trouble keeping warm enough and she was not going to take any risks.
There are more people who have scratched at Dog Grave Lake and I will have an update on that later tonight.
Virginia Sarrazin wins MYAU marathon
After all these news about athletes having to scratch, it's about time I talk about yesterday's marathon. Virina Sarrazin from Whitehorse came in first after an amazing 3 h 45 min. That's a very good time in a road marathon. Sarah ran on a snow machine track and at about – 30 degrees Celsius. Second came Kristin Daniel after 4 h and 11 min. Kristin also is from Whitehorse. The third rank goes to Michael Buurman who arrived with a time of 4 h 17 min. All Whitehorse marathon running men should feel challenged ☺. For the full results please check our results table.