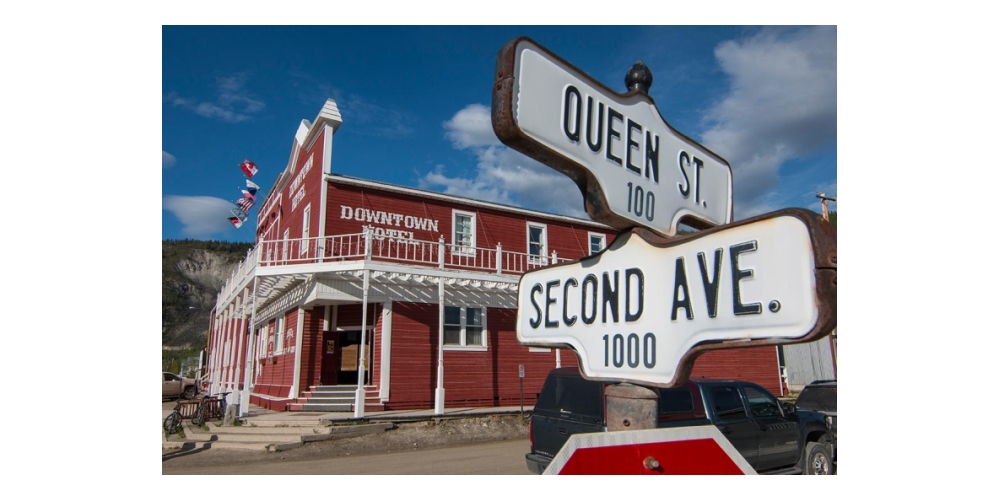 Once again the Downtown Hotel is our partner hotel in Dawson City. Just as a reminder to all athletes who are in the 430 mile race, accommodation in Dawson City is not included in the entry fee and sleeping at the finish line checkpoint is not possible. The Downtown Hotel is giving athletes reduced room rates. I just updated the respective information in our information section on travel.
As you will see rooms rates are based on single or double occupancy, i.e. if you team up with other finishers you can save money if you want to. Please feel free to use our facebook group if you want to share a room and get in touch with others.
There are no transfers from Dawson City to Whitehorse prior to February 16th. So, if you arrive earlier you stay in Dawson City until that day. Time to relax, gain back some weight and watch others cross the finish line. We will all leave Dawson City together on February 16th at noon at the latest and get back to Whitehorse late afternoon.
It is possible to book an Air North flight from Dawson to Whitehorse at your own expense if you are optimistic and plan for an early finish. I do not recommend to count on an early arrival because delays are always possible. But people have done it and it can of course also be done spontaneously, i.e. after actually having reached Dawson City.