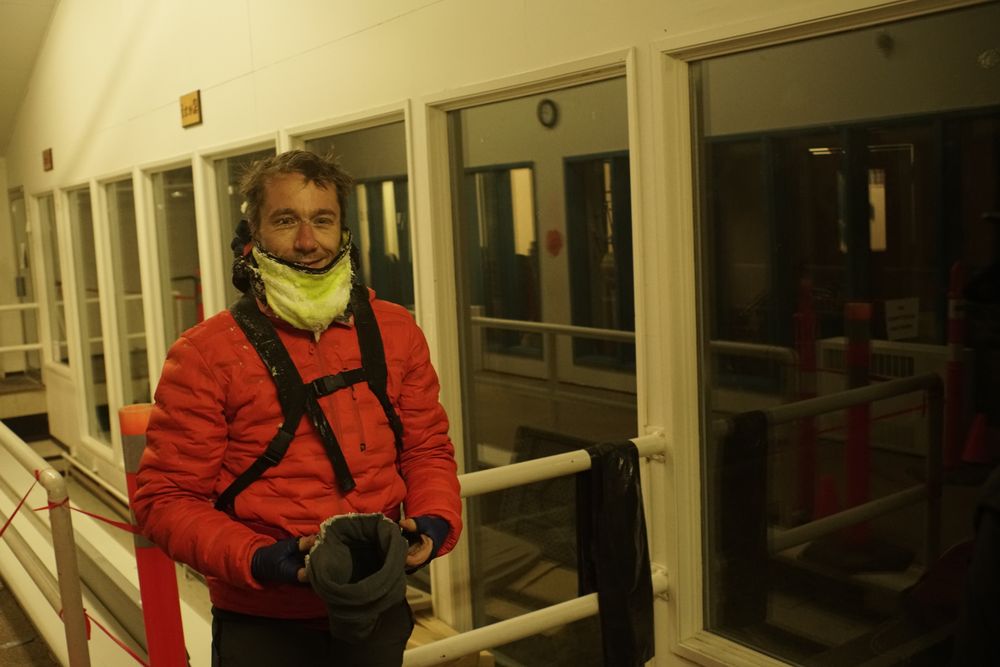 At 16:05 Jethro de Decker reached our McCabe checkpoint. Temperatures are still around – 40 degrees Celsius. He has got no frostbite and looked good when coming into the CP. He is now resting and was planning on heading out again soon.
The crew checked on Ilona in the afternoon and they said she was really enjoying it. She should be in McCabe soon. Roberto Zanda in the meantime is closing the gap a bit and will be in McCabe in the early morning hours if he continues at his current speed.
Further back Frode and Asbjorn had to stop their race as they could not make the cut-off time.  I admire their decision to rest, dry gear and hydrate. It meant they lost valuable time but they do not have a single problem. They made the conscious decision to be slow but safe. Rather than pushing and possibly getting in trouble. That probably was not easy. They got a ride with Bernard and Hector back to Whitehorse.
Ania, Martine and James are waiting for the athletes in McCabe and the rest of the crew will be in Pelly Crossing over night.