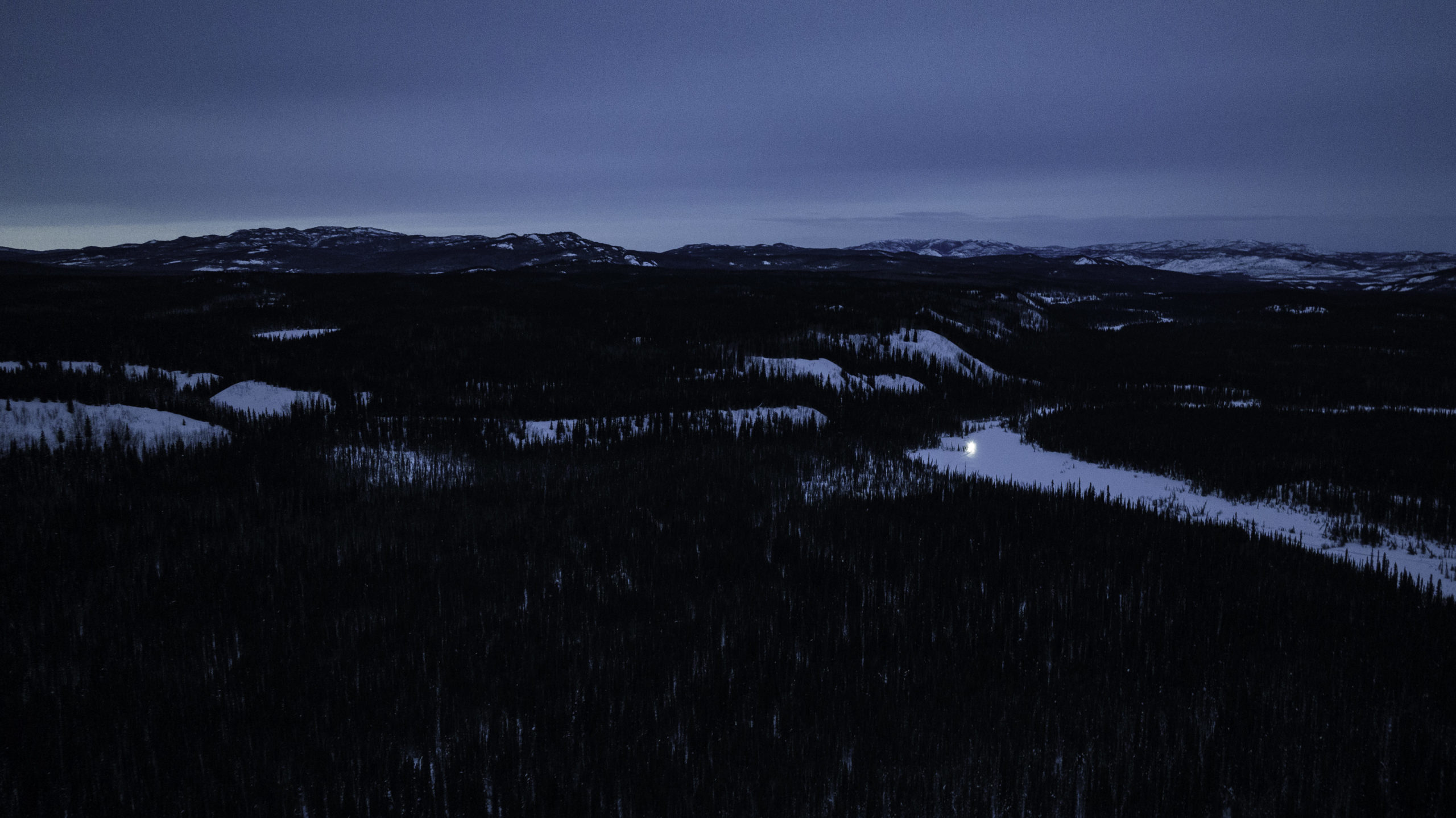 Copyright: MarkKellyPhotography.ca
The trail conditions continued to be very challenging. Jessie who is our 300 mile overall winner even had  a day of fat biking that she described as the best time on the trail she has had. BUT it did not last long. When Jessie was about to head onto the Takhini River, on her way back to Whitehorse, we found out the this river had many kilometres of so called overflow – anywhere from ankle to knee deep. For the same reasons we ended up not going all the way to Mandana Lake, we decided to skip this part of the trail and bring all remaining 300 milers to Takhini Bride, for their final leg to the finish line. For Jessie, being the first and having to wait for a long time just south of Takhini River, it was a very difficult and emotional moment. However, she was able to adjust and pull all her strength together to become our overall winner, winner in the MTB category and of course fastest woman.
Kevin Leahy from Ireland was not far behind. He finished 2nd overall and first man and first in the foot category.
MYAU veteran, Daniel Behammou, came third. He had done a lot of the distance with Stephan Huss from Germany but about half way on the final distance, Stephan had to rest and Daniel preferred to push on. After some sleep, Stephan also reached the Shipyard's Park finish line.
Aodh O Currain from Ireland was the next one in line. He had a rest at Takhini Bridge and then dit the remaining distance in one go.
Quite some distance back we had Phil Cowell. Slowly and steadily he was making his way towards Whitehorse. Like Aodh he took a rest at Takhini Bridge and managed to finish his race this morning.
Congratulations to all finishers and also all athletes for coming to the Yukon and for having tried a race this difficult in times of a Pandemic.
A summary race report will follow soon.