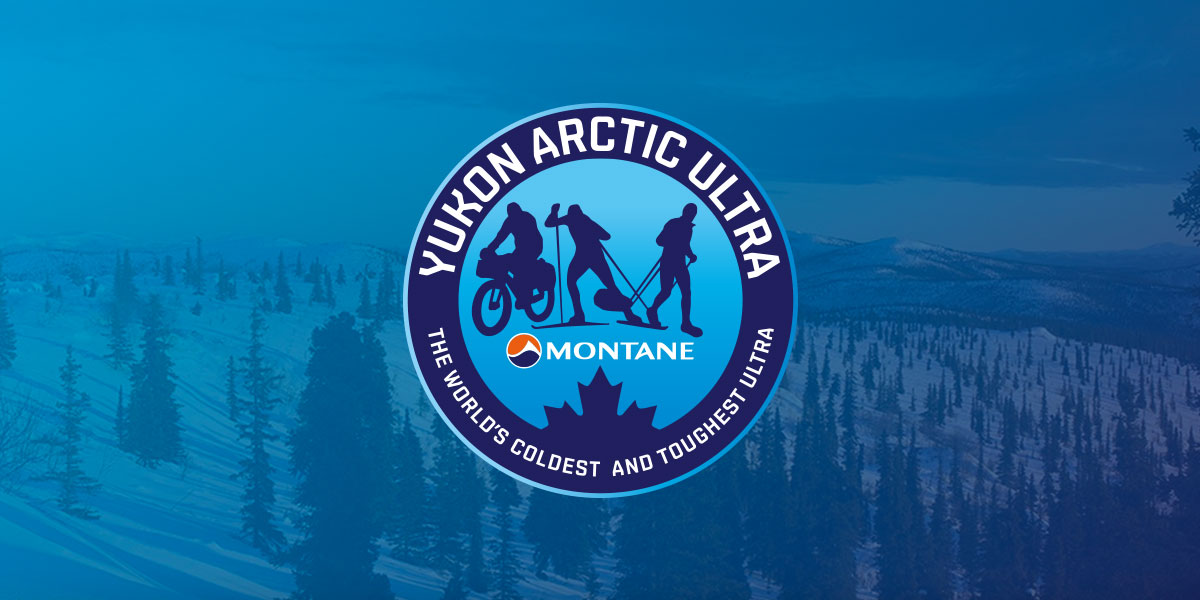 Julie, Oliver and Jessie got into the Carmacks CP way before cut-off. And so did Kabasawa. Unfortunately, Kabasawa has got immersion foot with the risk of an infection. That's the initial diagnosis. He is resting now and we will have another look at it around midnight to decide if he can safely continue. The "J team" and Oliver want to get going again around midnight.
Florian is reaching the finish line as I write these lines. Which makes him the overall winner of the MYAU 2016 in the 300 miles. Not only am I very happy for Flori but also for MAXX Bikes as he is riding our special edition fatbike which was put together with our race in mind. Now we know it works.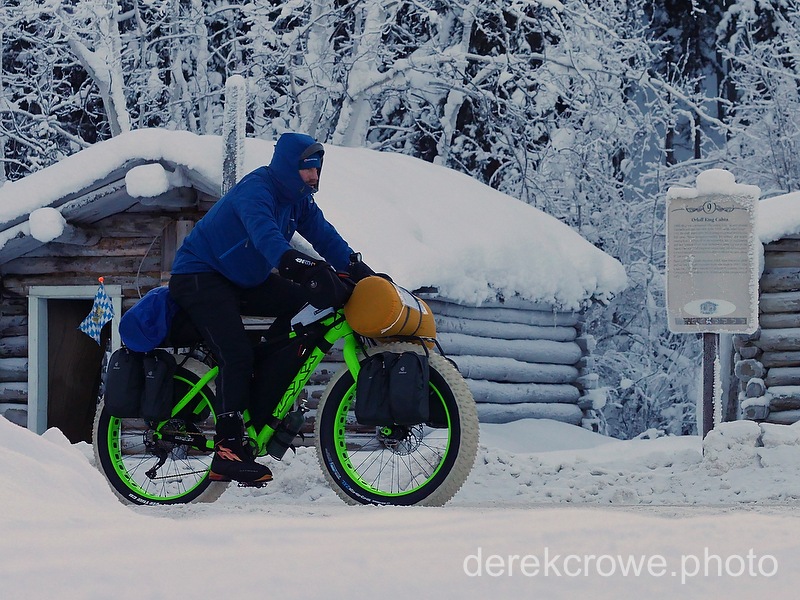 Florian Reiterberger, overall winner of the MYAU 2016 300 mile race – copyright: Derek Crowe
The other two fatbikers, Tim and Wolfgang, are on their way to Pelly Farm. Jan Kriska, our leading athlete on foot is actually in front of them. I am sure all three will enjoy the stay at the farm.
Gavan is already more than half way to the farm and Bernadette is also heading that way. Initially I had thought that Gavan did not rest in Pelly but that was not what had happened. He did stop and rest. So, if Jan has got no injuries it will be difficult to take the first rank in the foot category away from him.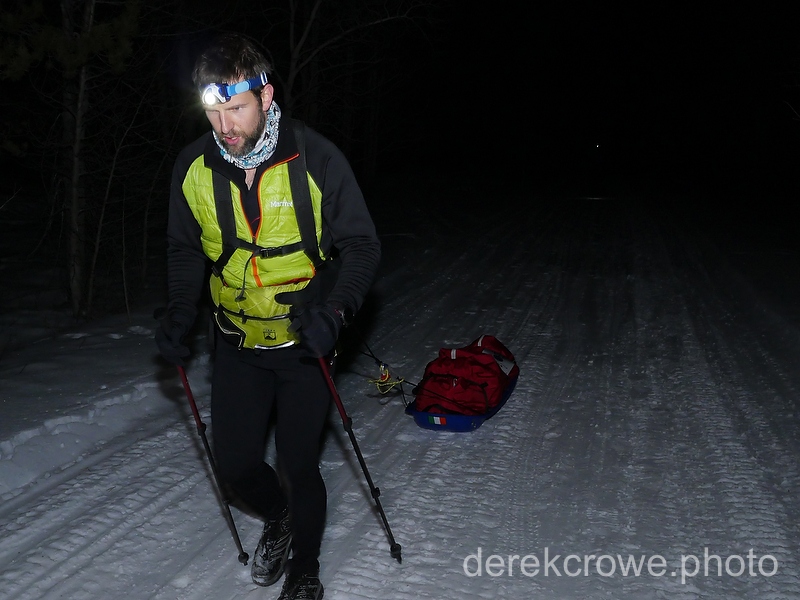 Gavan Hennigan – copyright Derek Crowe
Hugo Smith, Daniel Heon and Brian Bougourd are on their way to Pelly Crossing. Davide Lugato is brought there by snowmachine. It looks like he pushed too hard and got hypothermia. I should have more news in a couple of hours.
The remaining athletes are all on their way to McCabe. I have seen most of them to