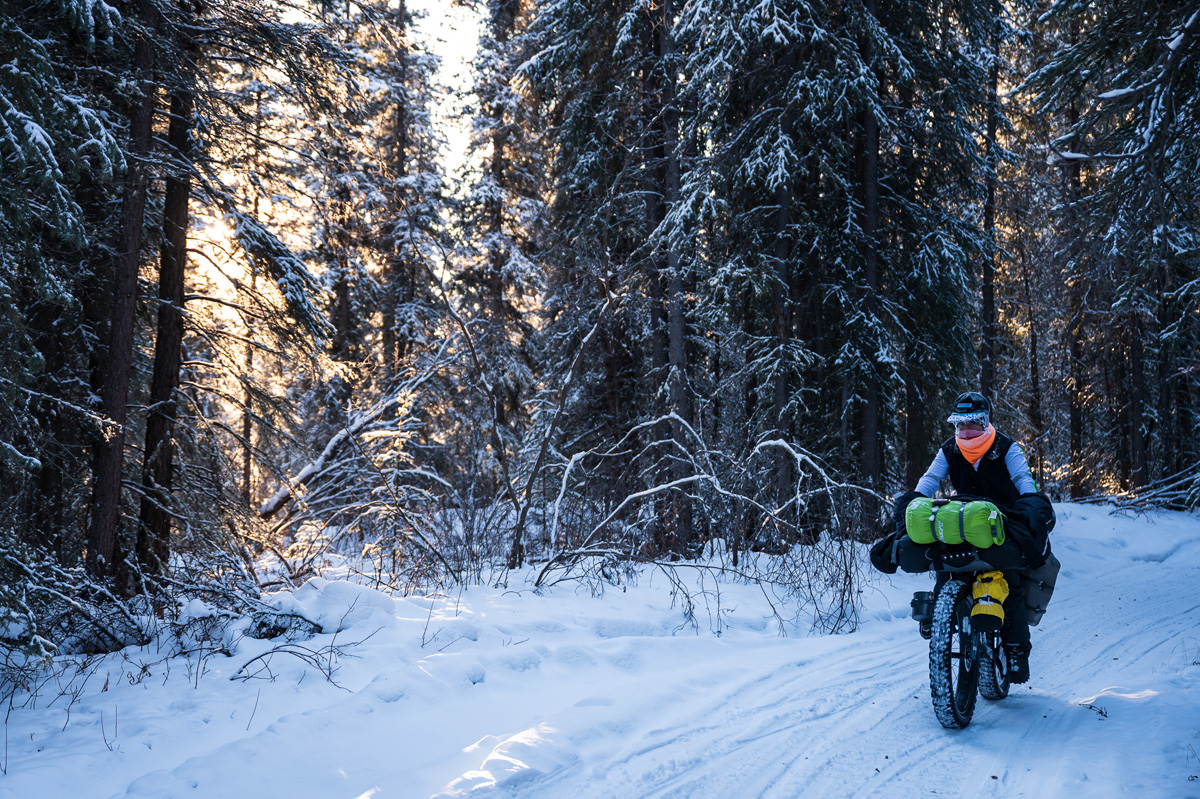 Copyright: MarkKellyPhotography.ca
Last night (Feb. 12th) at 21:21 Jessie Gladish arrived at our Dawson City finish line. That makes her the overall winner of the Montane Yukon Arctic Ultra 430 mile race.
A lot of you following us will already know Jessie from previous years. What she has achieved with this year's win is absolutely amazing. Jessie already finished the MYAU 430 on foot, on skis and now on bike. She is the first woman to do this and the second athlete. Enrico, the locomotive, Ghidoni from Italy managed to finalise this "trilogy" a few years back, too. The athletic achievement of this is insane. I am not sure if we will see more people make this happen in the following (hopefully) decades but I think it will at the most be a handful of  human beings who could possibly do it. And what makes this even more special is the style in which Yukoner Jessie did it. Looking at her at checkpoints and at the finish line you can never tell that she just had an incredibly tough day or a race. She always looks like she just started. On top of that, Jessie is always ready to help and support. She is also the organiser of the official MYAU training course.
The entire MYAU team, also from past years, congratulates Jessie. We are really happy to have been part of this journey.
So, let's spread the word about this incredible achievement!