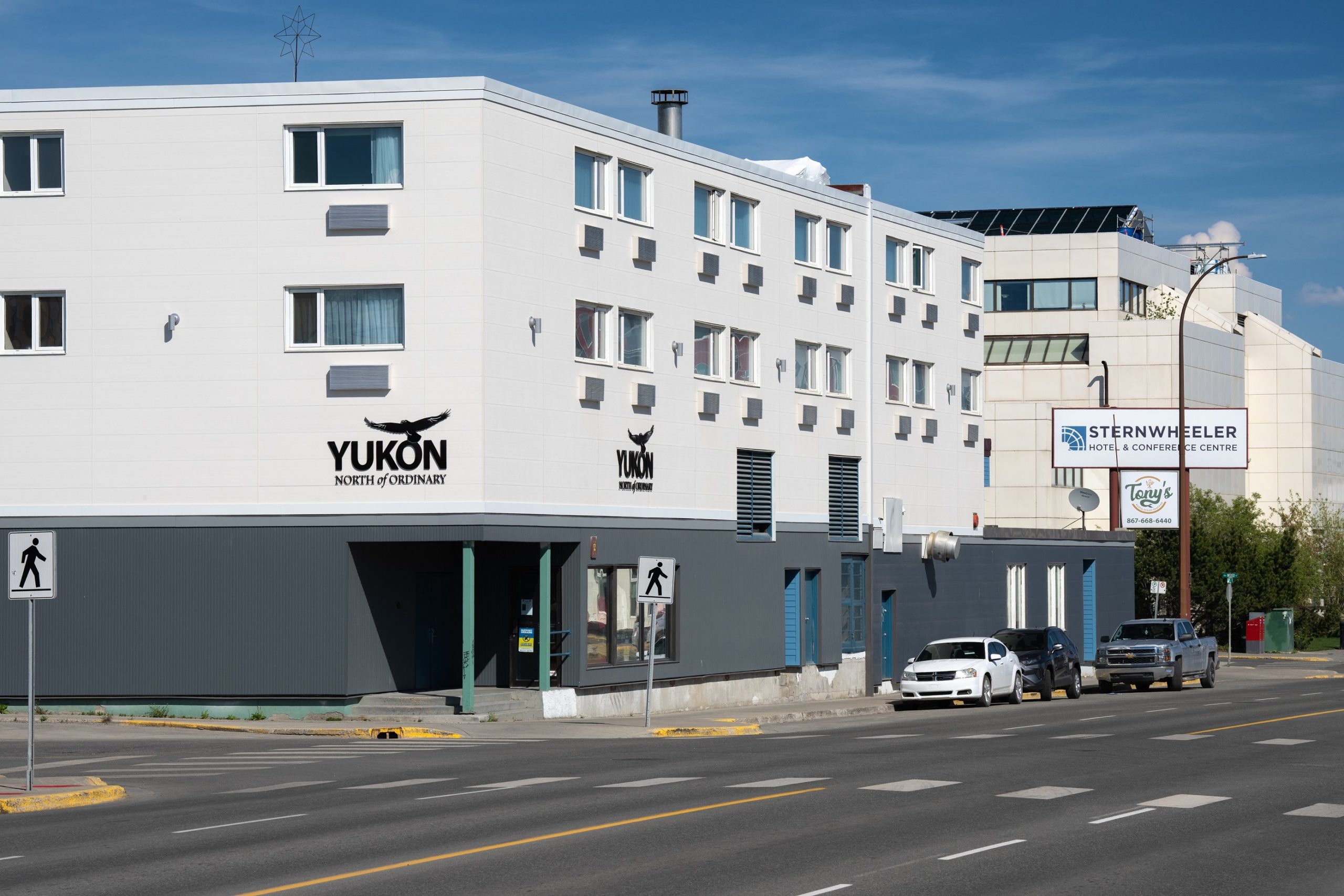 The newly renovatec Sternwheeler Hotel & Conference Centre
For almost 20 years we have worked with the Coast High Country Inn. Since the High Country Inn was recently sold we stayed at the Best Western Gold Rush Inn last winter. It's been a great pleasure staying in both hotels and working with their friendly staff. Thank you Northern Vision Development LP (owner of these hotels) for many years of support and co-operation.
From next winter onwards we will start a new chapter! I am super excited that from now on we will have the Sternwheeler Hotel & Conference Centre as our new partner when it comes to accommodation. It is the Yukon's largest hotel, boasting 181 rooms and suites, a fully modernized event space and a vibrant onsite restaurant and lounge. Guests arriving at the hotel are welcomed into a modern lobby teeming with Old Yukon character and charm. They feature a well-equipped fitness centre with the latest weight and cardio training equipment. Complimentary perks include airport shuttle service for commercial flight travellers and parking on a limited basis.
Most important of all, General Manager, Nicole Horlbeck, has been part of the MYAU family pretty much from its beginning. For many years Nicole was our host at the High Country Inn. Now she is at the helm of the Sternwheeler and it will be lovely to see her again and to know that her front desk team will do anything they can to make this a perfect stay for our crew and all athletes.
For information on the athlete rates and booking procedure please check out our info page on Travel.