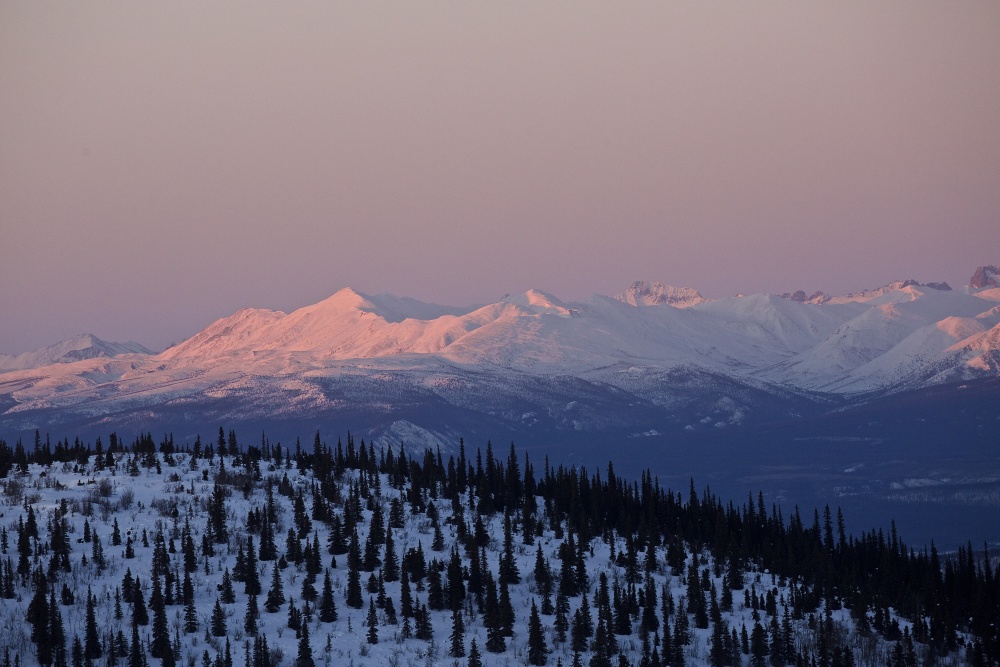 The last 430 mile athlete, Uwe Paschke, finished his race and was super happy. Once again, congratulations to all finishers! And a big thank you to all athletes who came to the Yukon to try it. I will soon write a little summary report on how things went.
Since all 430 milers were in Dawson before Feb. 18th, parts of the crew and some athletes already left for Whitehorse on the 17th. Yesterday the last shuttle bus brought back everybody else. All transports made it south without any problems and we had a very nice get together at the Coast High Country Inn.
The results tabel is almost complete and hopefully I will soon be able to upload more photos. Antje from the volunteer team has set up a Dropbox account and I can upload any photos from anybody who is willing to share. As soon as it is all done, I will let everyone know how it works. If you want to contribute your photos, please send these to me via wetransfer.com (really easy tool). Re. Joe Bishop's photos, I will talk to him and we will decide how these can be accessed and used.
I should soon be able to email out a survey and hope to get as much feedback as possible. The feedback I have already received was very positive. However, I am sure that there are things we can still try and improve. So, please do feel free to give me your input.
I want to thank our sponsors. As always, this race would be impossible without them. It was only due to Montane's contribution that we were able to have Yann and Thilo with us to film and make the race even more interesting to follow. Montane also always supports the crew with clothing and I have seen many athletes out there using Montane product. It's great quality and it simply works!
Thank you to Primus for supplying fuel and stoves and Carinthia for the great sleeping bags. Thank you to our local sponsors Driving Force, Total North, Yukon Yamaha, Coast Mountain Sports, Coast High Country Inn, Downtown Hotel and Yukon Quest. A BIG thank you also to the Canadian Rangers for putting in that trail.
Thank you Yann and Thilo for your videos. I will watch these many times and I am sure the same goes for all those involved in this year's MYAU.
Thank you to our checkpoints: Rolland from Rivendell Farm, Steve, Lee & team at Braeburn Lodge, Bernard at Ken Lake, the Carmacks Rec Center, the Kruse Family at McCabe, Selkirk First Nations in Pelly Crossing, Sue, Dale and the tireless helpers at Pelly Farm, the KVA in Dawson City, Stewart Stirling who was in charge of Dog Grave Lake and Indian River.
Last but certainly not least THANK YOU to the crew! You have been amazing. Diane, Lucy, Sue, Adam, Stu, Sarah, Trish, Celia, Theresa, Mandy, Julie, Antje, Jo, Friedhelm, Marcel, Marta, Pam, Graham, Mal, Alfredo, Jessica, Mike and the guides Gary, Glenn, Spencer, Tony, Ross, Robert, Tom, Joe. Great job eveyone.